The focal point of every space, these living room furniture ideas provide an indulgent vantage point for television viewing pleasure, a smart storage solution for treasured collection – and a pretty perch for weary feet.
Whether you're on the lookout for a squishy sofa for your 'cozy' nook, or a colorful cozy for your favorite household items, be inspired by our round-up of living room ideas to suit every style.
LIVING ROOM FURNITURE IDEAS
Living room furniture ideas have a tough job: they have to look beautiful, bring pattern and color to space and be practical, providing comfortable seating, storage – often hidden – and display space.
1. GET THE SCALE RIGHT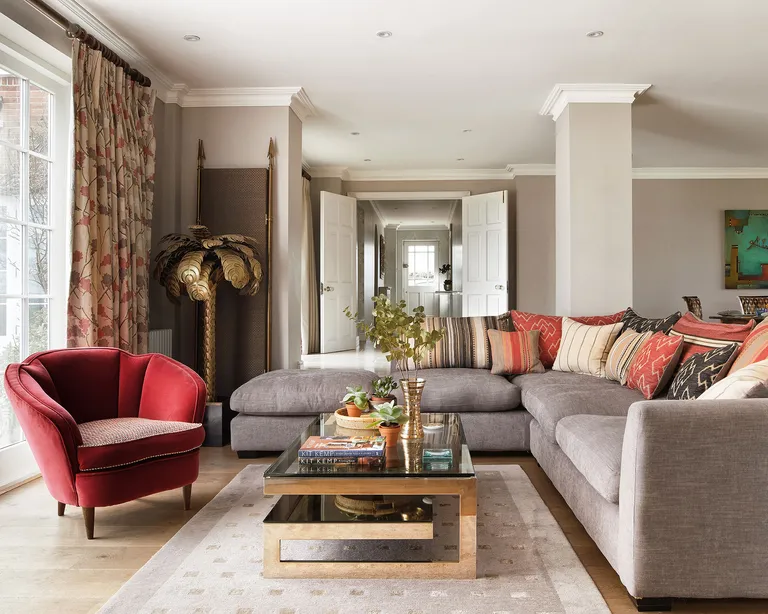 Playing with scale in interior design is a trick that the experts use to create a high-impact space. Upscaling can be done simply – with a piece of furniture, a lamp or pendant light, a pattern on a cushion, or an accessory within a room.
Playing with proportions also has the power to make a large room feel cozy and intimate, but upscaling can also make a small living room feel a whole lot larger and more impactful than it really is, and of course, a super-sized feature is instantly attention-grabbing.
Add throw pillows to whatever room needs an extra dose of comfy. Filled with a fluffy faux-down insert, you don't have to sacrifice comfort for style. Available in four sizes and all measurements are made without pillow insert.
2. INTRODUCE TEXTURE WITH WOVEN FURNITURE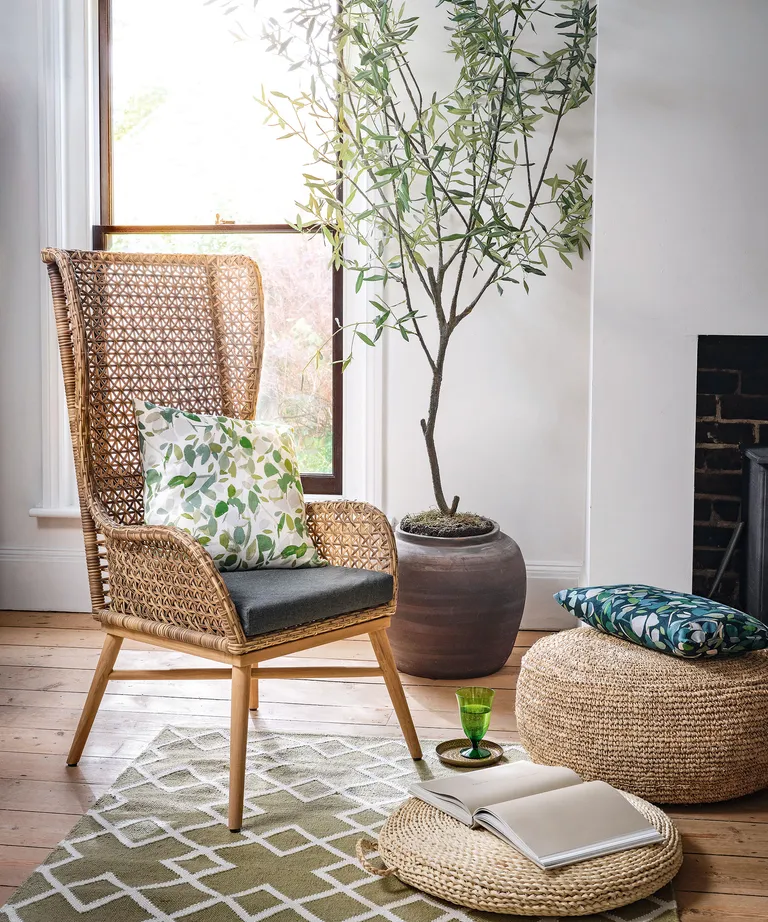 Woven materials are no longer considered dull, dated, or dreary, and we very much welcome its highly-anticipated revival. The rattan furniture trend shows no signs of abating, but why is it so popular? No longer resigned to just outdoor furniture, rattan has earned its rightful place in our homes.
Rattan furniture is so popular mostly because of how it looks. The classic woven rattan texture is instantly recognizable, highly sophisticated, and guaranteed to look on-trend for years to come. Perfectly blending country chic and modern minimalism, the design effortlessly adds a touch of elegance to any living room.
Find somewhere soft to land. Our floor cushions are the super comfy and style-forward option for the boho side of us all. They're UV coated to protect against fading and water resistant so you can avoid scrambling to bring them inside whenever there's a touch of weather. Grab a few to have on hand whenever seating is hard to come by or for a fun option for kids to use out in the yard.
3. BRIGHTEN UP A WHITE SPACE WITH COLORFUL FURNITURE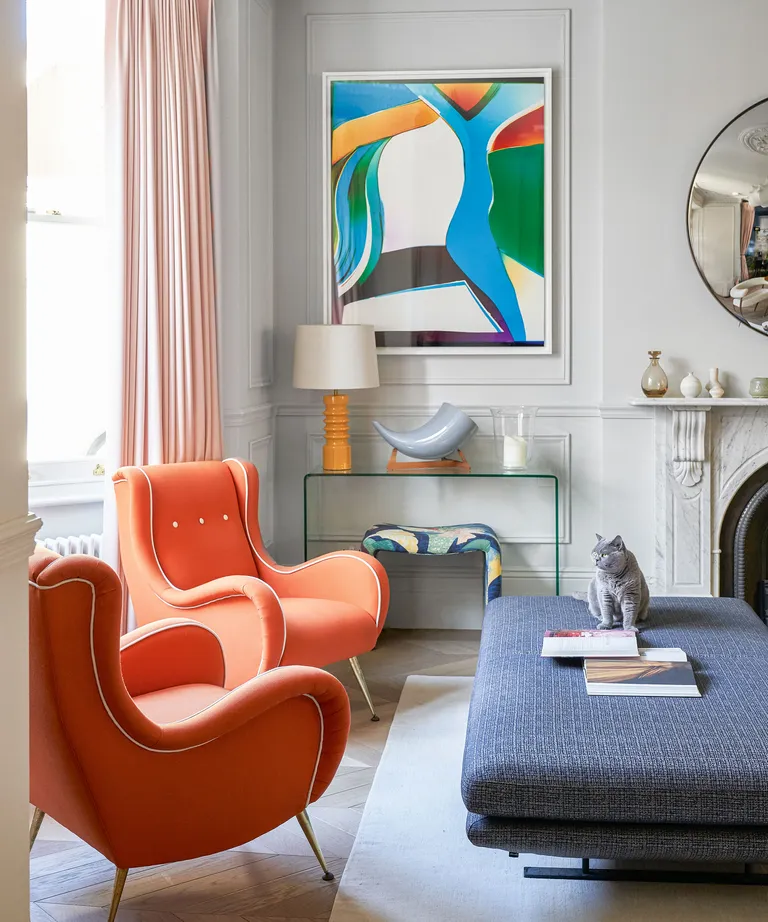 Getting living room color schemes just right is vital because this is the room where we spend most of our time.
The color wheel is your confidant when it comes to choosing accompanying shades for your living room furniture. For a soothing feel, taupe or olive green living room colors are perfect partners. Orange and yellow living room ideas add vibrancy, while dusky pinks will add subtle softness.
Invite the sun inside on your terms. Our blackout window curtains are a denser alternative to your standard window curtain, blocking out most light and proudly featuring your favorite designs. Whether you live in a busy apartment or a peaceful neighborhood, it's always nice to have the option to shut out the sun and relax inside by candlelight. Available in either single or double panel options.
4. INVEST IN A PLACE TO REST YOUR FEET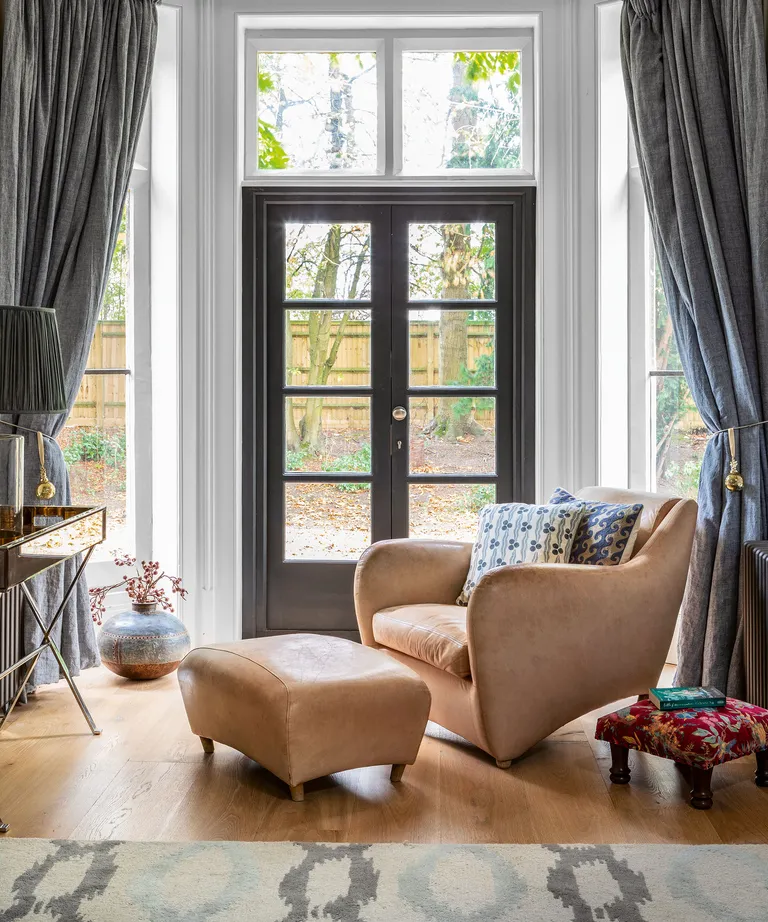 Sink into comfort with hardworking living room seating ideas that will enhance the layout of your space.
Select seating that is in proportion to the size of your living room – oversized chairs can make a small room feel narrow, so instead opt for a single armchair with a matching footstool for optimum comfort.
Make sure you arrange your chairs at an angle to create a sense of depth to the room, as shown here, otherwise if you place all seating against the walls you might end up with a narrow 'bowling alley' look.
From sideshow to show-stopper, our side tables will be a stunning modern accent to your space. Selecting from our wide array of artist's designs printed with a satin finish on birch wood, you'll take any room from zero to a hundred. Available in a square or round table top, and black or gold leg colors.
5. WORK WARMTH INTO YOUR LIVING ROOM WITH WOOD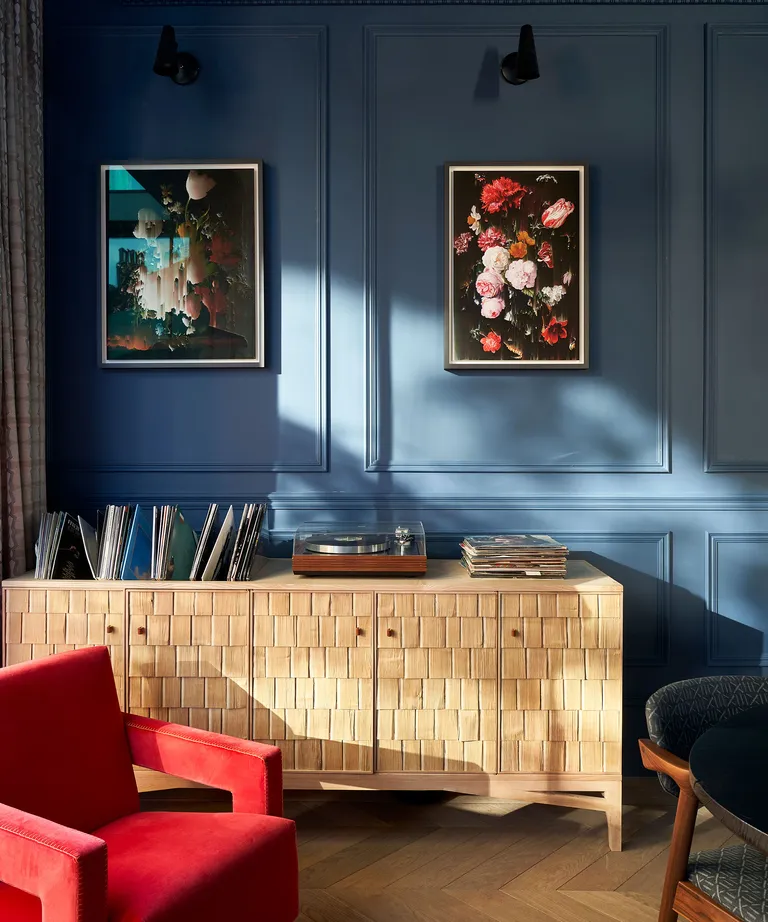 Wood sideboards and cabinets are nothing new – they have been a popular choice for years because of their timeless appeal, not to mention the fact wood is a durable material that gets better with age. But if you think that wooden furniture will feel too traditional in a contemporary home, think again. In recent years, there have been a number of new techniques which have reinvigorated the style and made this old staple a very modern favorite.
6. CREATE CURVES WITH YOUR FURNITURE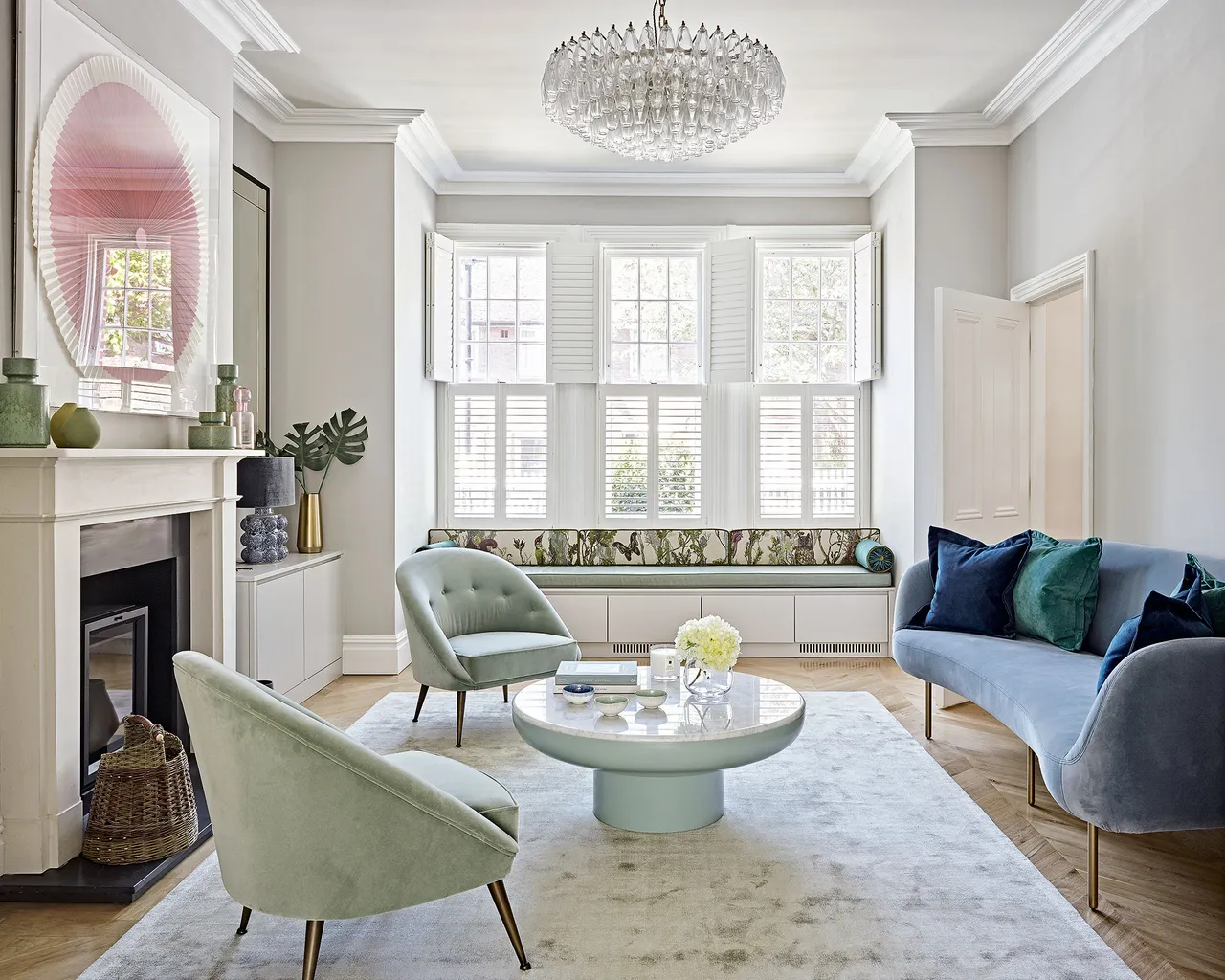 Full-on voluptuous or gently rounded, cylindrical furniture will lift the layout and soften the overall look of your room, adding a gentle touch of shaping to your living room décor.
If you're unsure whether curves are for you then consider a touch of subtle roundness. Introduce a single curved-front cabinet or accessories into your layout; think round table, circular footstool or undulating pendant ceiling lamps. It's an adaptable and welcoming look – and without going round in circles, it's one that's here to stay.
'Curves offer that touch of individuality that everyone is searching for, softening the lines in the interior to create a much more welcoming space,' says Graeme Smith, conceptual designer at Metris.
Express your style all over your home with a feature-worthy rug. They're made from a woven, polyester chenille for a soft and textured look. Plus, choosing from our wide array of designs, you're sure to find just the rug to match your decor. Rugs are one of the best, attention-grabbing pieces to design a room around. Use the colors within the rug to help choose art prints, furniture fabric, and accent pillows.
7. MIX MATERIALS AND STYLES FOR AN ECLECTIC LOOK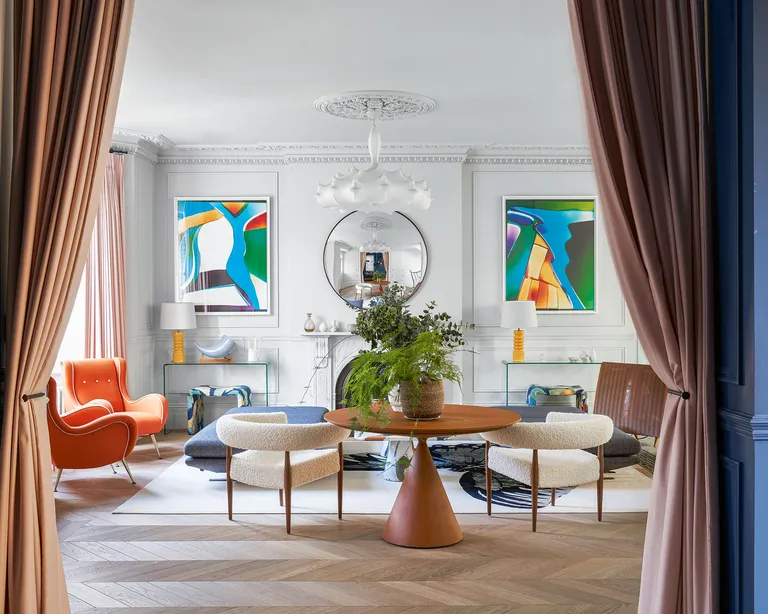 Create a fresh look with an eclectic blend of furniture. The contrasts between the old and new make a space feel interesting and unexpected – and will also highlight the differences between individual pieces so the eye appreciates them more.
Find the line between eclectic and chaotic. Don't cram in too many pieces into your living room – and balance out the furniture with neutral walls. The harmonious feel is achieved through the crisp white walls that provide a calm backdrop which allows the furniture pieces to do all talking.
As experts in the field of sitting down, we thoughtfully crafted our Floor Pillows to be overstuffed, plush and firm. These cushions never lose their shape, and the high-quality print makes sure the design stays crisp and colorful.
8. WOW WITH AN ART DECO SCHEME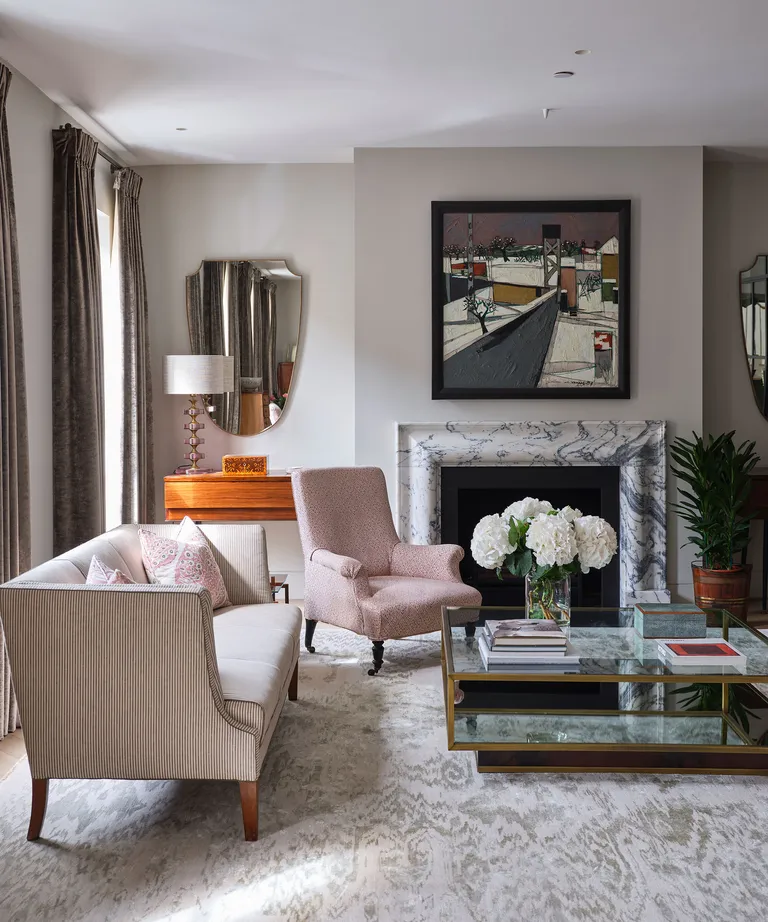 This trend gives the traditional retro look a contemporary overhaul with a peppier color palette, lighter woods, and practical, functional furniture designed for modern living.
In this scheme, simple silhouettes are met with offbeat touches and punctuated with patterns that lend a generous nod to the Art Deco era. This look works well in new and open-plan homes, which provide a blank canvas for experimentation with colors.
Park it in style on this incredibly versatile bench, upholstered with vegan leather featuring all the designs you love. The perfect indoor bench, it will give any space an instant upgrade. Dress it with plush blankets or throw pillows to keep it elegant, but super cush.
9. GET CREATIVE WITH COLORFUL CABINETRY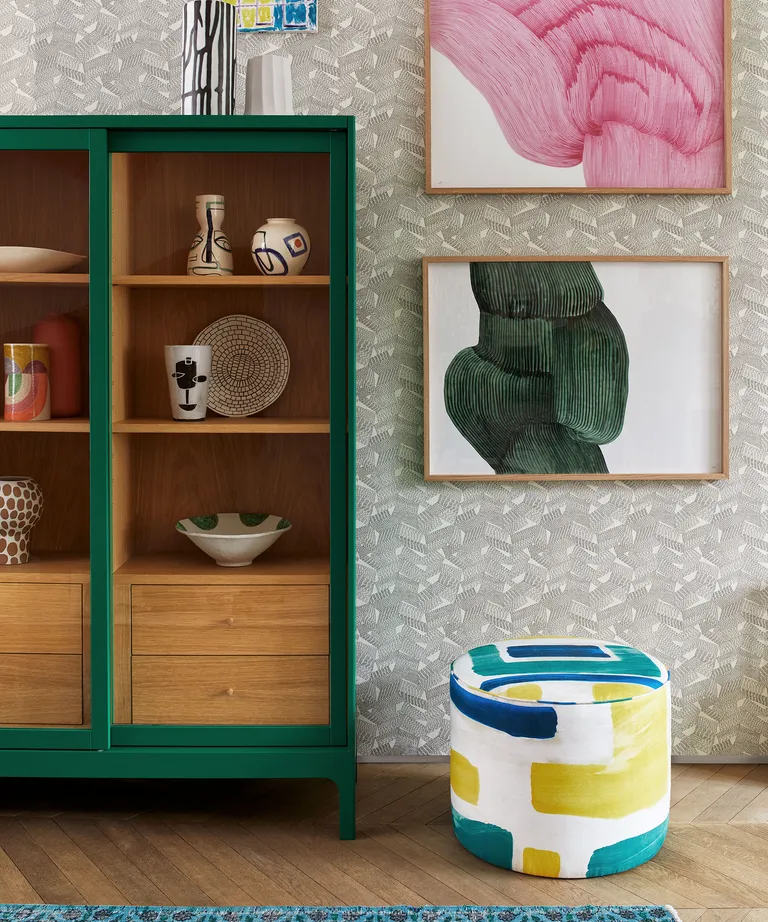 If you are after a DIY project for the weekend, then try your hand at painting your living room furniture. Hand-painted furniture offers longevity – the color can be altered in the future to reflect changing fashions. The advantage is in its almost limitless choice of colors, allowing you free rein to express yourself, whether your home is period or contemporary, country or urban.
For a timeless look, we sometimes err on the side of safety and choose a completely neutral scheme, forgetting that a little lift of vivid color can cheer up a room immensely.
Square now means trendy and stylish. (We've updated Wikipedia and have word out to Merriam Webster… they're getting back to us.) With our wood wall art's multi-square design, you have the power to adjust the spacing between each section to form exactly the right look. Available in three sizes.
10. BE INSPIRED BY MID-CENTURY MODERN FURNITURE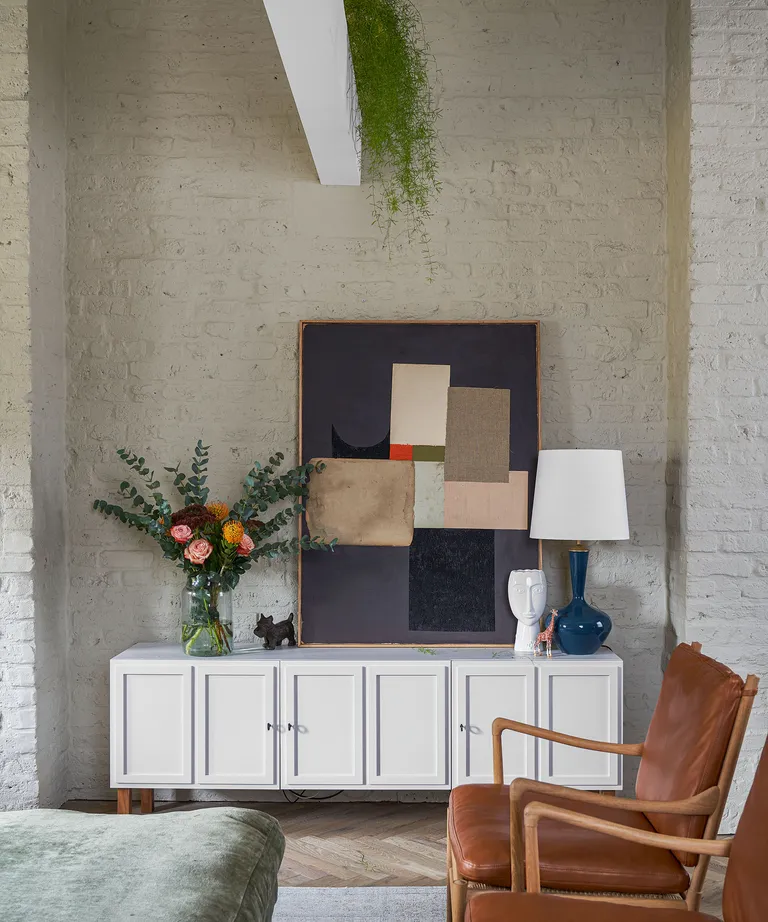 With its simple, pared-back style, mid-century modern living room ideas are still popular with today's interior designs. Spanning the decade between the Thirties and the Seventies, these shapes were inspired by earlier design movements, including the Bauhaus school in Germany.
Although the mid-century style was driven by advances in technology, it was also inspired by the natural world, and wood is the most widely used material for furniture.
Our customers tell us ALL the time how soft and warm our Throw Blankets are (the secret: Sherpa fleece). Even better, they get softer the more you wash them. They're a perfect addition to any living room couch. Featuring a crisp, vivid design on the front with a reverse white side.
WHAT IS TRENDING IN LIVING ROOM FURNITURE?
Raw materials, weaves, creative color, and curvaceous design is set are currently trending in living room furniture.
The growing focus in design on products made from wood, wool, stone, and ceramics is not just to do with a revival of interest in a craft; in a world increasingly dominated by synthetic materials and virtual reality, natural materials add a human dimension to our environment that may have beneficial effects on our health and happiness. 
We are also seeing a new requisite for furniture that brings texture to a scheme, sparking a revival in woven forms, from sculptural bamboo to Seventies-inspired rattan seating and natural, cane tables.
The post Living room furniture ideas – 10 of the most wanted trends and design tips appeared first on Ⲇⲅⲧⲉⲅⲉ⳽ⲧⲓⲛ🇬.