Decorating small spaces is often considered tricky. However, with the right advice and some creativity, your petite room can be beautifully decorated while also maximizing every little inch.
A small space can be transformed into a comfortable, stylish oasis quicker than you may have thought. Camilla Clarke, co-creative director at Albion Nord shares her top tips on how to decorate small spaces.
10 TIPS FOR DECORATING SMALL SPACES
Learn these tricks before you start decorating small spaces and even the most compact of rooms will feel… roomy.
1. PICK THE RIGHT COLOR SCHEME FOR A SMALL SPACE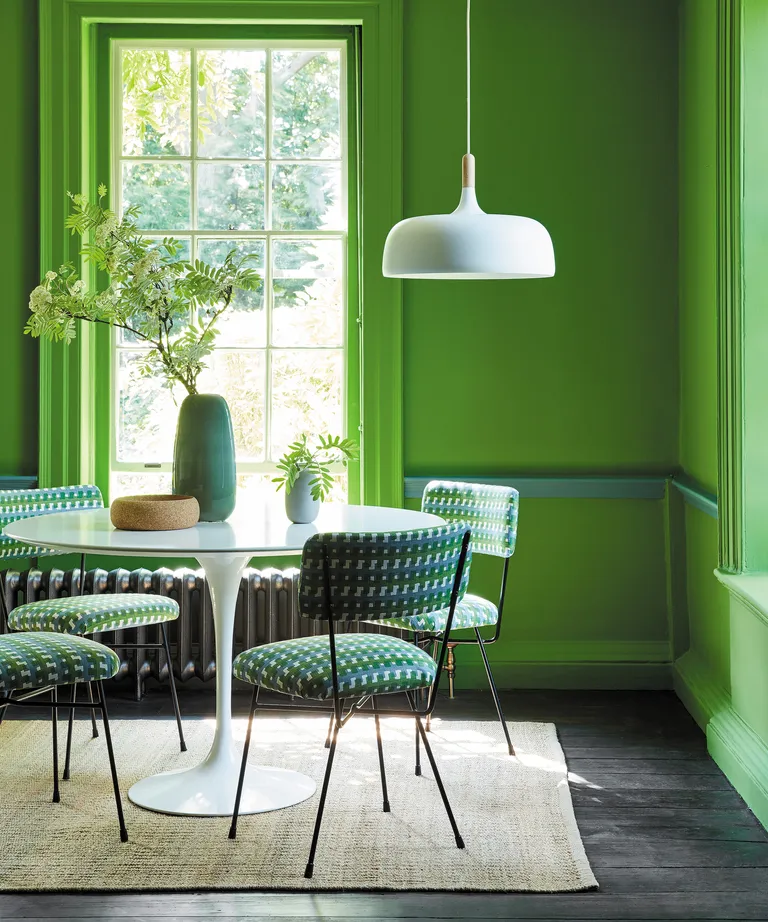 Painting a small room a color – other than white – will help to give it purpose and character.
Adding pattern can make a room feel smaller, but if you have your heart set on it, choose a fabric or wallpaper with a fine motif rather than anything too bold. Using small-scale print such as tiny dots, or a ditsy floral on curtains and soft furnishings will help add depth to a neutral scheme.
Use colors that are found in nature – moss and leaf green mixed with pale woods will bring the outside in and extend your room into the views through the windows.
2. EMBRACE ALL THE NOOKS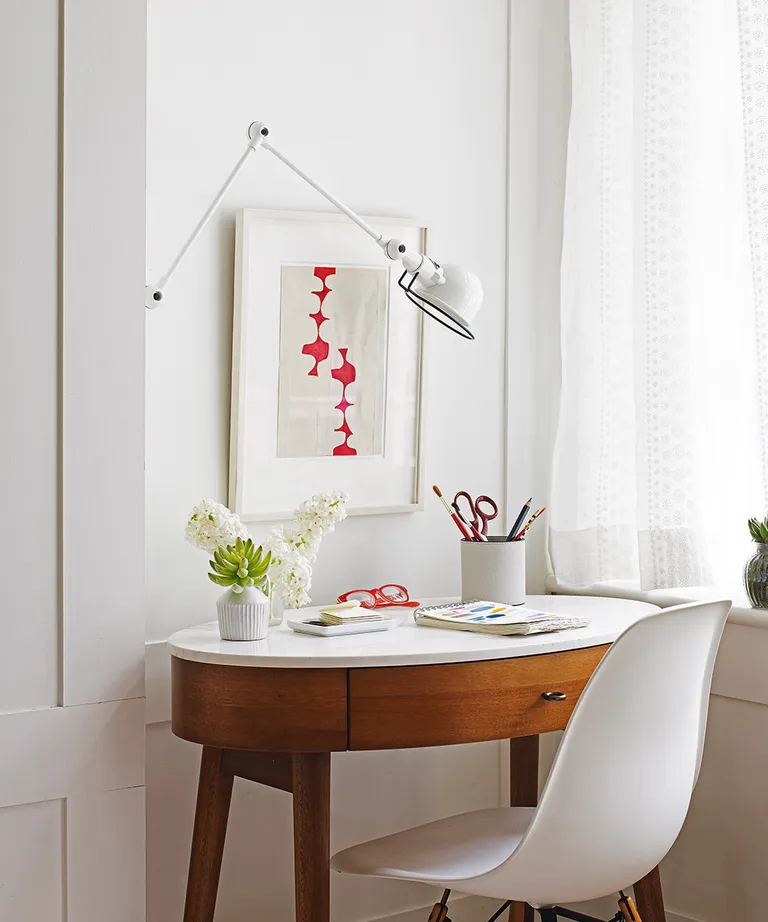 If there is a nook or niche, use it. Make awkward corners a point of interest by adding open shelving and filling with books and accessories, or utilize the space further by turning it into a small home office.
3. INVEST IN INTERESTING FURNITURE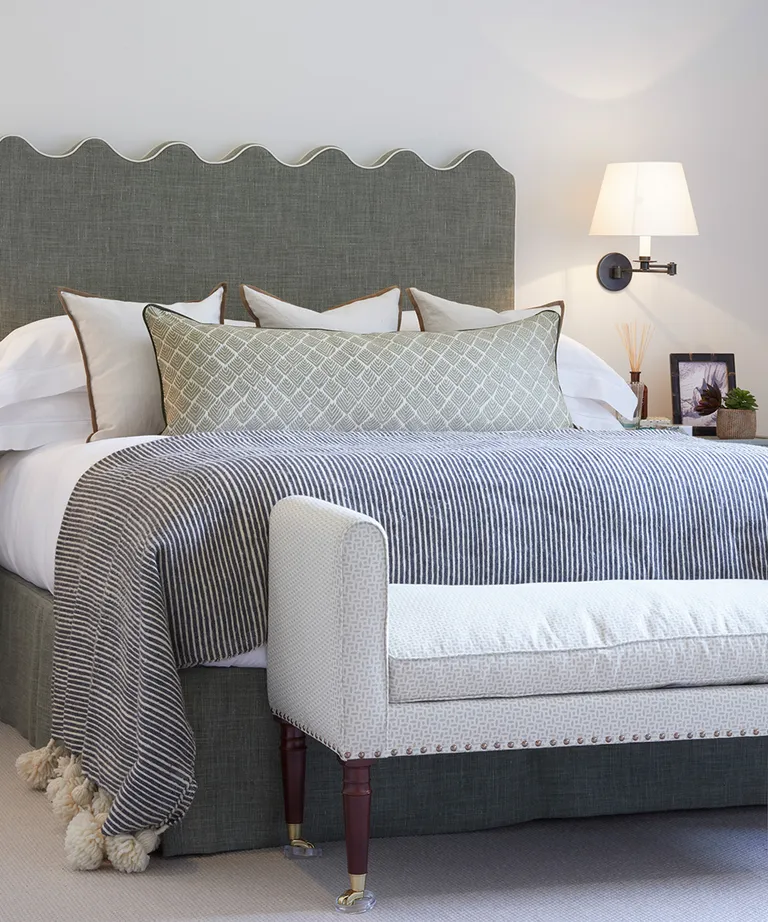 Don't be afraid to use unusual furniture pieces to work in the space. A bedside table doesn't always have to be a bedside table, if you are compromised for space use something interesting and unexpected as an alternative.
One great way to make the most of a smaller space is by using multi-functional furniture, like a chest that can be used as a coffee table, nest of tables, beds with drawers for storage, extendable dining tables, and folding chairs that can be tucked away when you don't need them. Another important pointer is to place large pieces of furniture against walls so the open space in the middle is not broken up.
4. LAY DOWN CARPET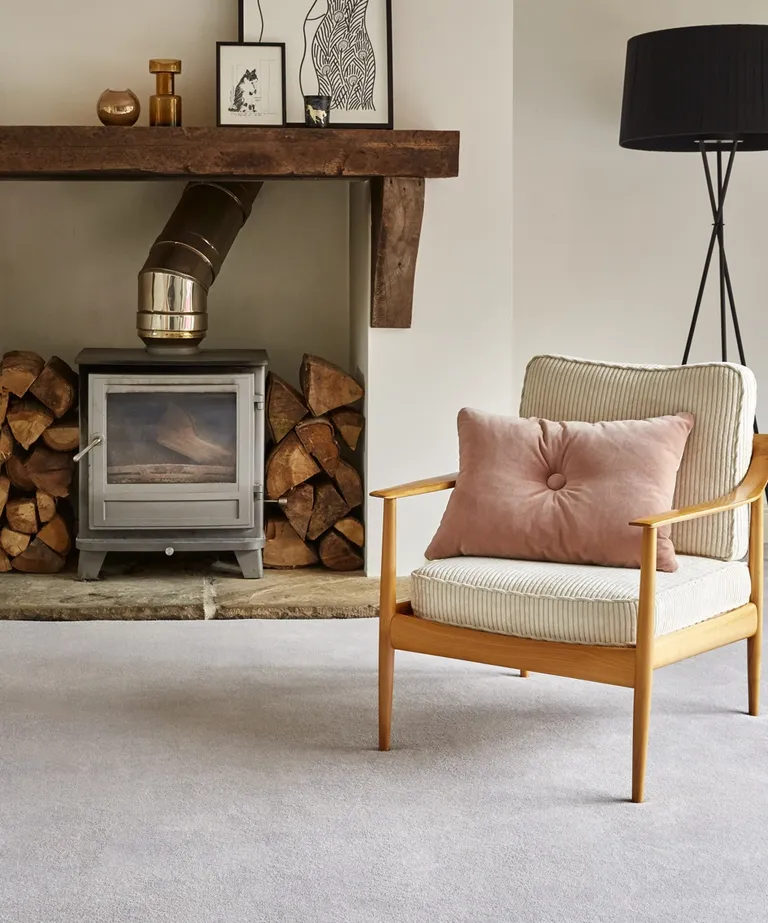 Fully fit the carpet instead of using a rug. Rugs can make spaces look smaller, fully fit the carpet to draw your eye to the edges of the room. A light color will obviously reflect more light, helping to enhance space, but if yours is a busy space that gets lots of foot traffic, ensure it's either easy to clean or has a fine pattern that won't look busy but can disguise marks and debris.
5. DON'T COMPROMISE ON FURNITURE SIZE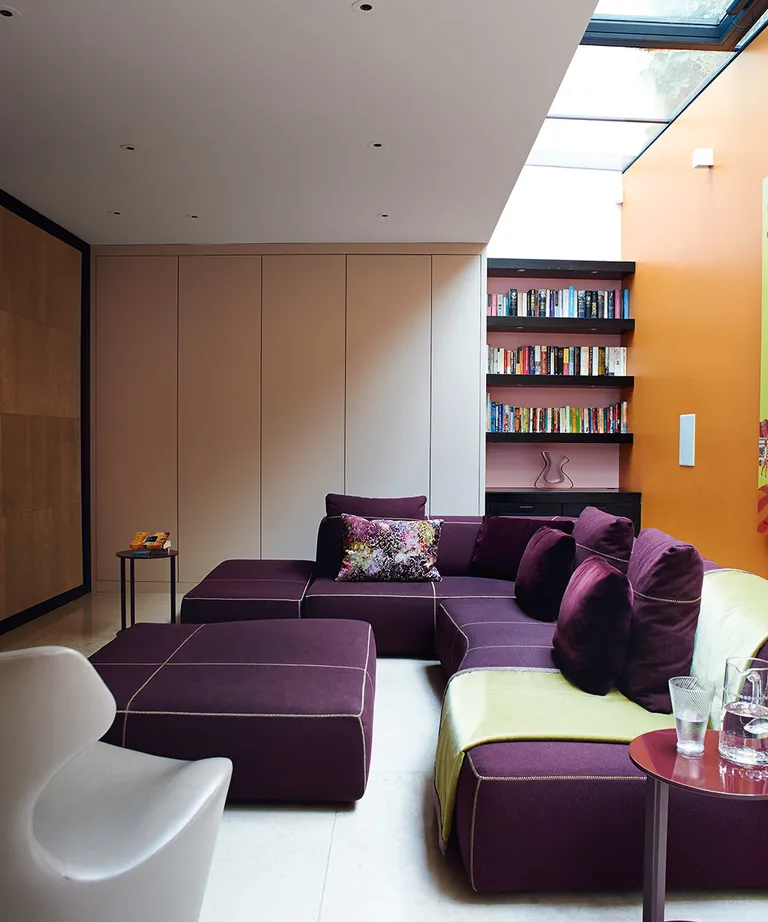 A small room doesn't mean it needs small furniture. Try not to scale down the furniture, embrace a small living room with a large sofa and it becomes so much more inviting.
Choose one large-scale piece – a huge clock, an oversized lampshade, or a wall to ceiling mirror. By choosing carefully these large accessories will draw attention away from the lack of space and focus the eye onto other things.
6. USE MIRRORS TO MAKE SMALL SPACES SEEM LARGER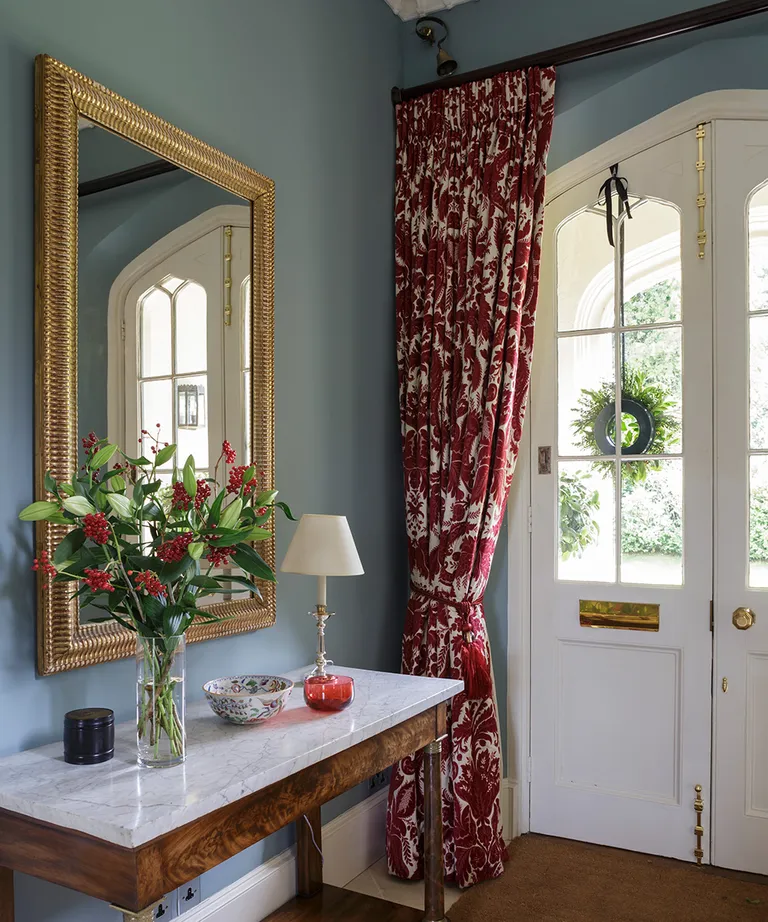 Decorating with mirrors will make any space feel bigger and also allow natural light to bounce around the room. Hang a large mirror on a wall opposite a window or very near one to reflect the outdoors, broadening the feel of your room. You can also try using a focal point and angle your mirrors towards it, which will give the illusion of depth.
Mirrors reflect both natural and artificial light to make a room brighter during the day and night and they bounce light deep into the room, making it appear larger. Mirrors on the walls and glass tabletops will make it seem like there's a more open flow. You can also use mirrored cabinet doors to make spaces feel large and uncluttered.
7. HANG A BEAUTIFUL WINDOW TREATMENT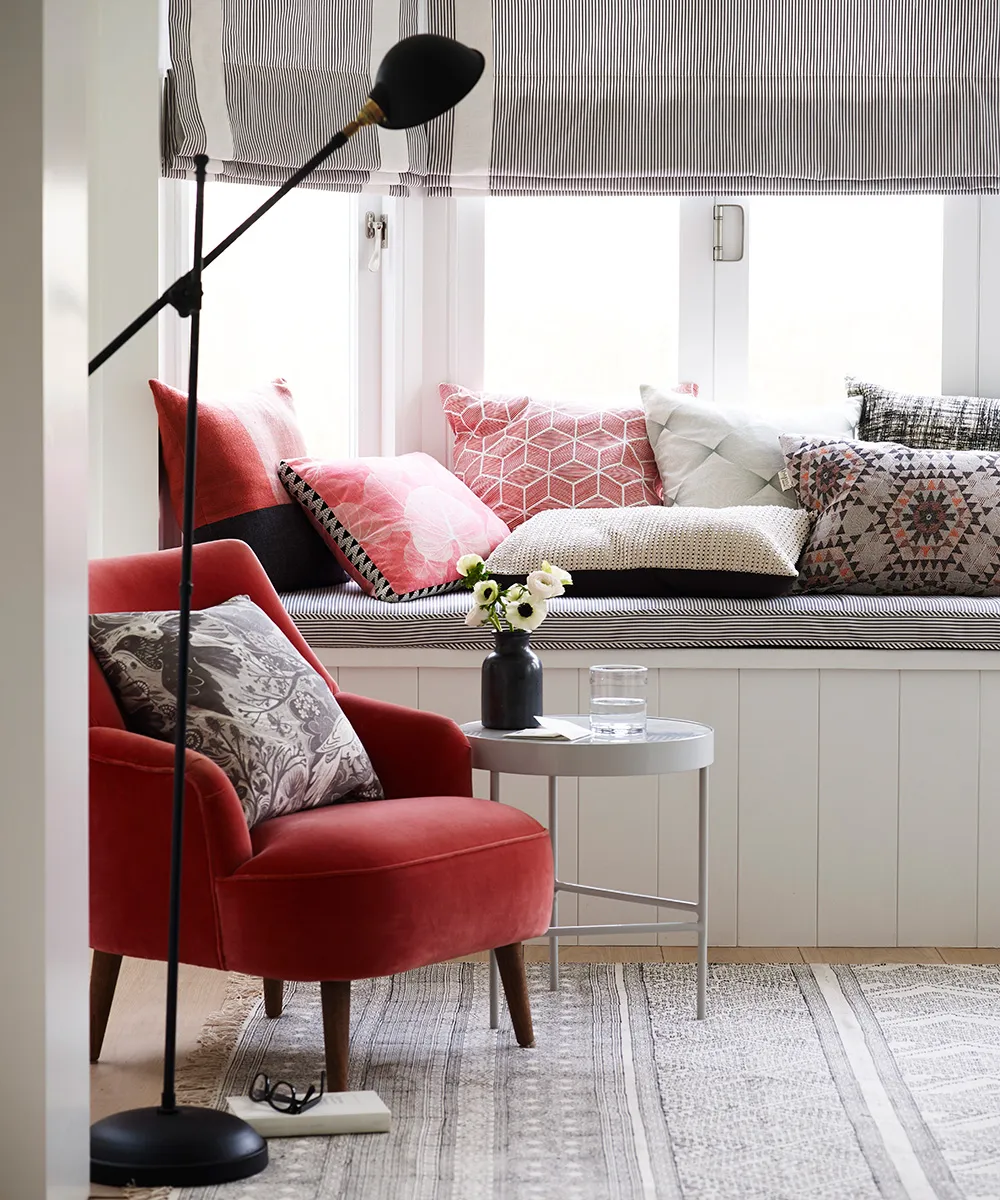 Frame the window with curtains and add a decorative pelmet or trim to help the windows become a feature within the space.
Try sheer window treatments or install white wooden blinds or shutters to let the natural light flow into your room during the day, while simultaneously providing nighttime privacy.
Plus, wide horizontal slats help to magnify the illusion of a wider room.
8. MAKE A SMALL SPACE COMFORTABLE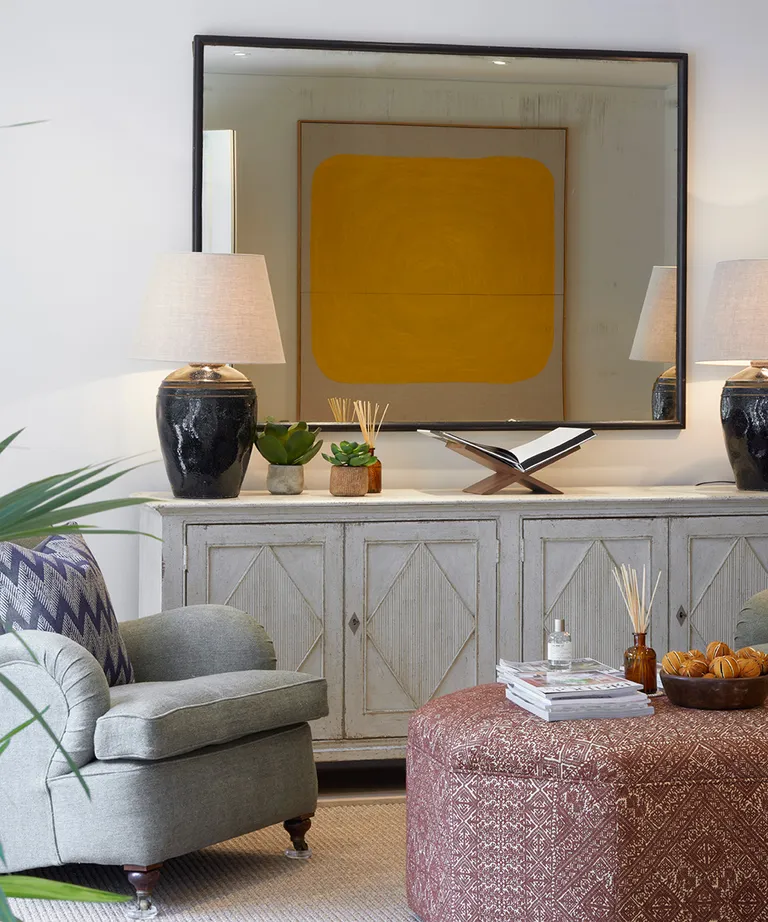 Try to use soft, upholstered pieces. Choose an ottoman over a coffee table so there are no hard corners. Try using silks and satins on upholstery and soft furnishings, this soft shimmer and shine will add to the feeling of space.
9. UNITE TWO SMALL ROOMS WITH COLOR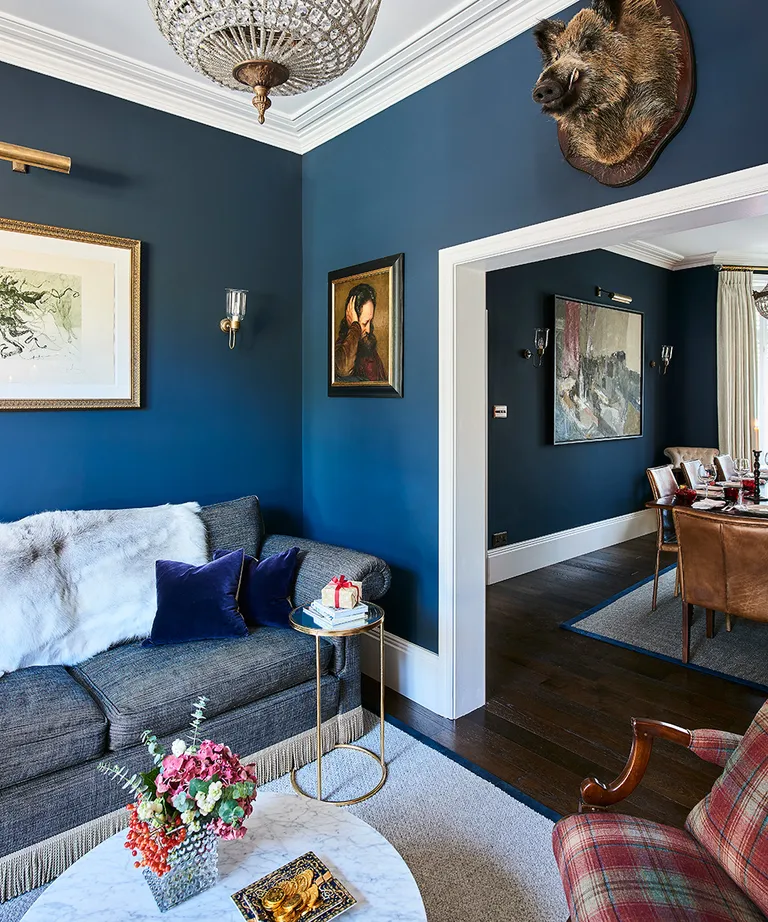 If you've got a long narrow room that's divided in two – like a living room on one end and a dining room on the other – it might be worth picking a couple of your favorite colors and using them as key tones to coordinate the one space.
For example, linking coral cushion covers in the dining room end with coral curtains in the living room for a space that feels united and cosy. Plus, try and turn your dining table so it goes against the length of the room, to help break it up – you don't want the line of your sofa running into your dining table, too!
10.CUT THE CLUTTER IN A SMALL SPACE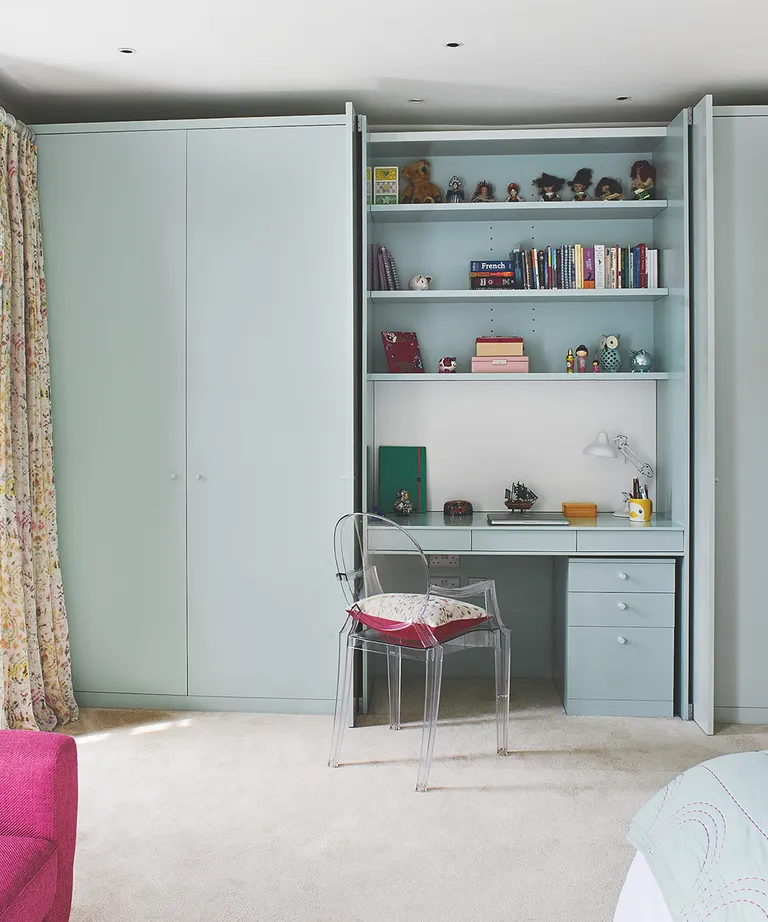 If there's one thing that's going to create the illusion of more space, it's decluttering – it can actually make a room feel wider in seconds. Make sure you keep your room tidy and organized by removing toys, plants, knickknacks, and other unnecessary items, and your space will instantly feel bigger and more pleasant to be in.
With accessories and essentials neatly arranged and out of sight, space will soon feel orderly and open – a room that's crammed full of 'stuff' takes up space, making it feel disorderly, busy, and small. Try and keep the floor as clear as possible, too, as it's one of the easiest ways to maintain a sense of spaciousness, so remove any oversized rugs.
Thanks to Albion Nord for their help with this feature.
The post Decorating small spaces – 10 tips from an interior designer for a successful scheme appeared first on Ⲇⲅⲧⲉⲅⲉ⳽ⲧⲓⲛ🇬.