The interior designers used a combination of restoration and renovation to breathe new life into this Spanish-style property.
Nestled in the historic covenant of Rancho Santa Fe, this Spanish Bungalow has all the essentials for ease and comfort. Honoring the classic Spanish architecture endogenous to Ranch Santa Fe, this original Holcombe home was restored to its former glory after a devastating flood.
When the homeowners, a retired couple, approached Intimate Living Interiors to redesign their home. It was in dire shape and needed emergency renovation. 'We worked to restore the property to its original state, which included a complete kitchen remodel and interior architectural and furniture update,' say the designers. This neutral palette is the perfect companion to a lifestyle of peace and joy.
THE PROPERTY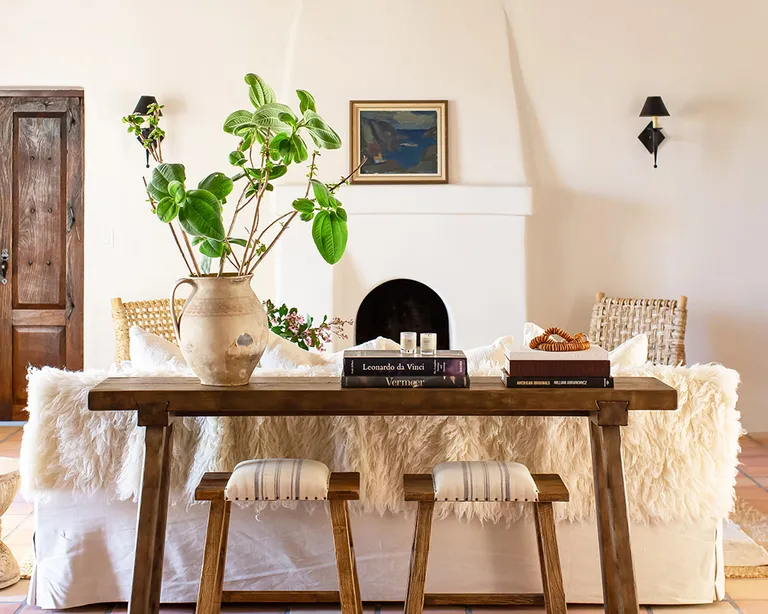 The owners wanted to stay true to the original architecture and construction of their home, which was built by Holcombe Homes. They are known for their early California-style homes that also blend styles from Mexico, North Africa, and the American Southwest. The designers chose to maintain the integrity of the original style while also incorporating modern elements for a complete refresh.
We talk to Intimate Living Interiors about the design house.
Get the look: Sun Shades, Outdoor Floor Cushions, Sling Chairs, Folding Stools, Picnic Blankets, Welcome Mats, Can Coolers, Yoga Mat, Beach Towels.
LIVING ROOM
A mix of contemporary and vintage furnishings suits the architecture of this room, which marries clean lines with the rusticity of old beams.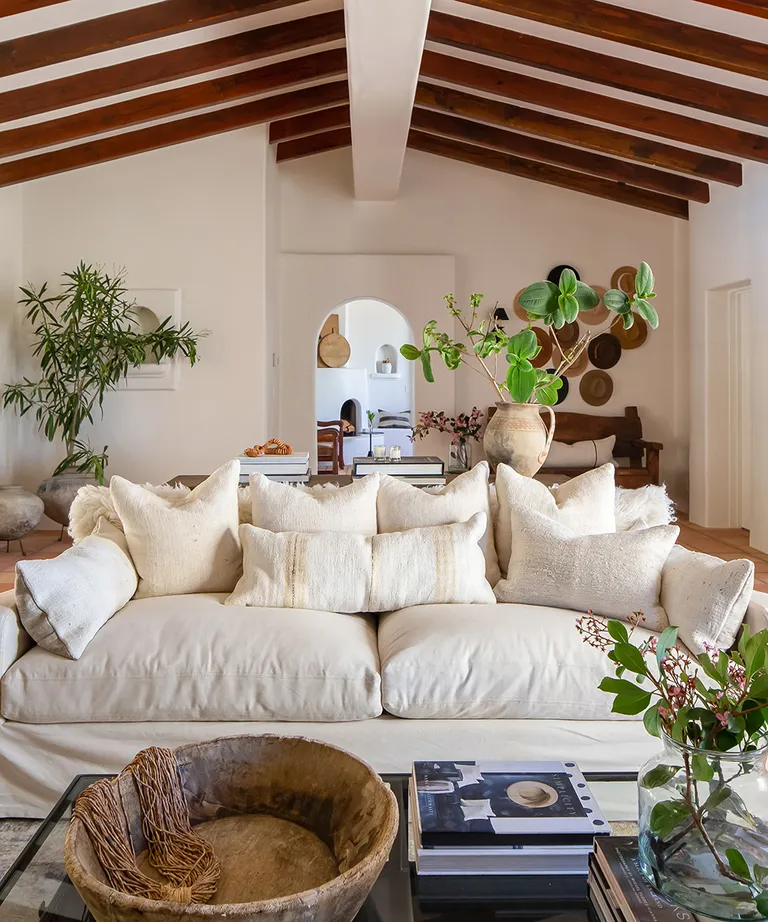 Get the look: Rugs, Floor Pillows, Throw Pillows, Floor Poufs, Rectangular Pillows, Side Tables, Blackout Curtains, Throw Blankets.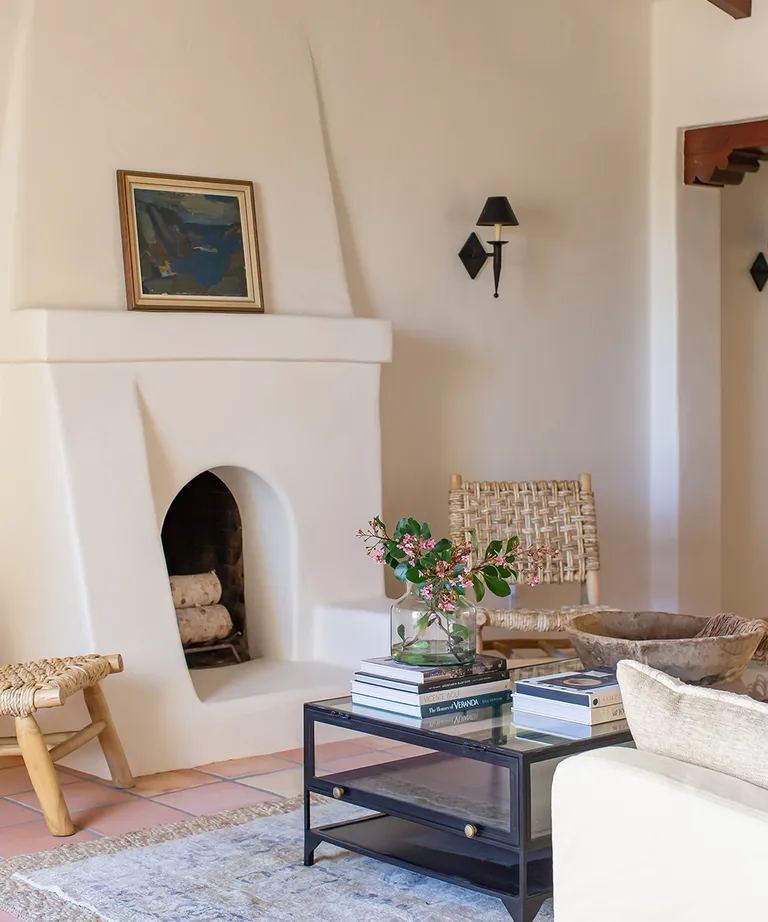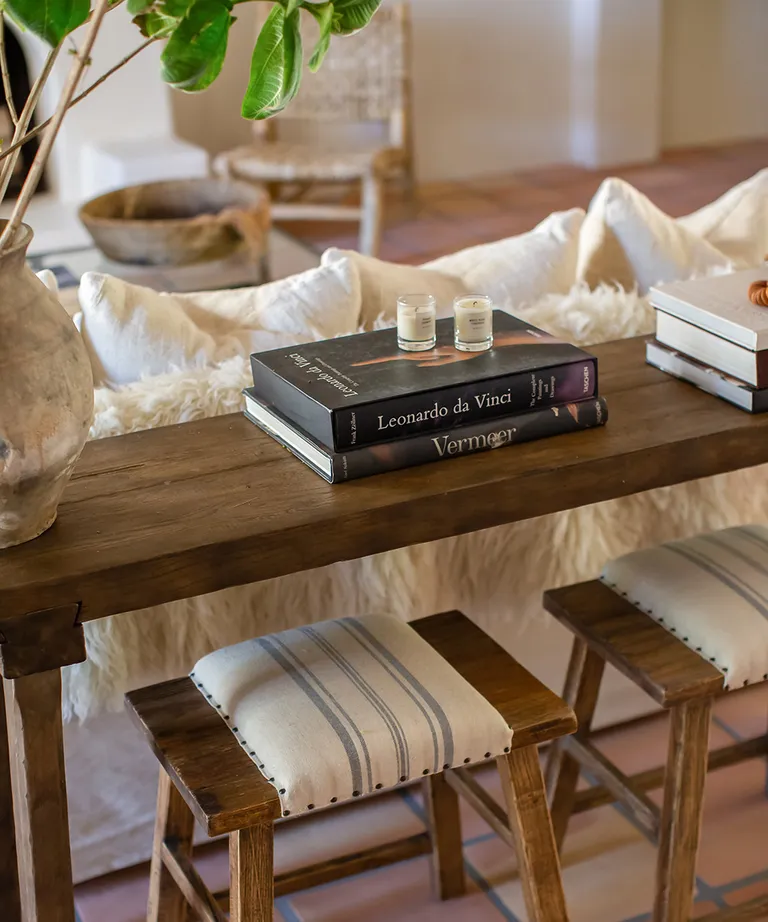 KITCHEN
We wanted to respect this original design and maintain the integrity of the home, but also clean up and modernize the kitchen. This meant using lighter and brighter materials, a fresh coat of white paint throughout the entire house to brighten it up, and clean finishes paired with gorgeous wooden doors and traditional bronze accents within the house.
We also specified traditional Saltillo tiles on the floor, which run through the entire public living space, including the hallway, kitchen, wine room, laundry, living room, and dining room. Hand-painted Spanish-style tiles were used on the splashback in the kitchen that we juxtaposed with clean, soft Calacatta marble and floating wood shelves.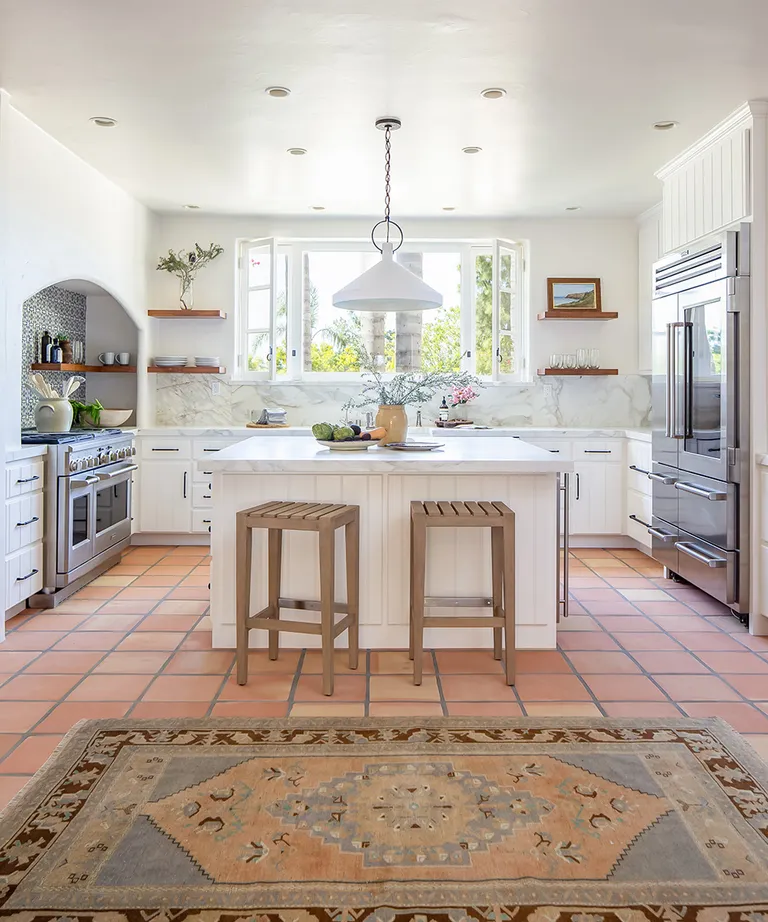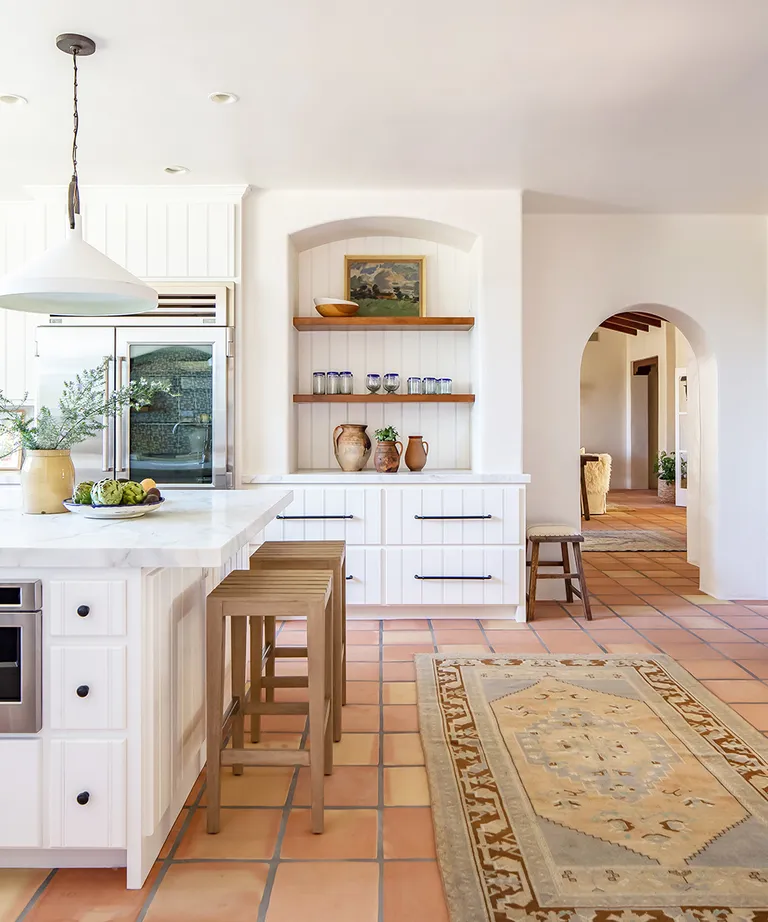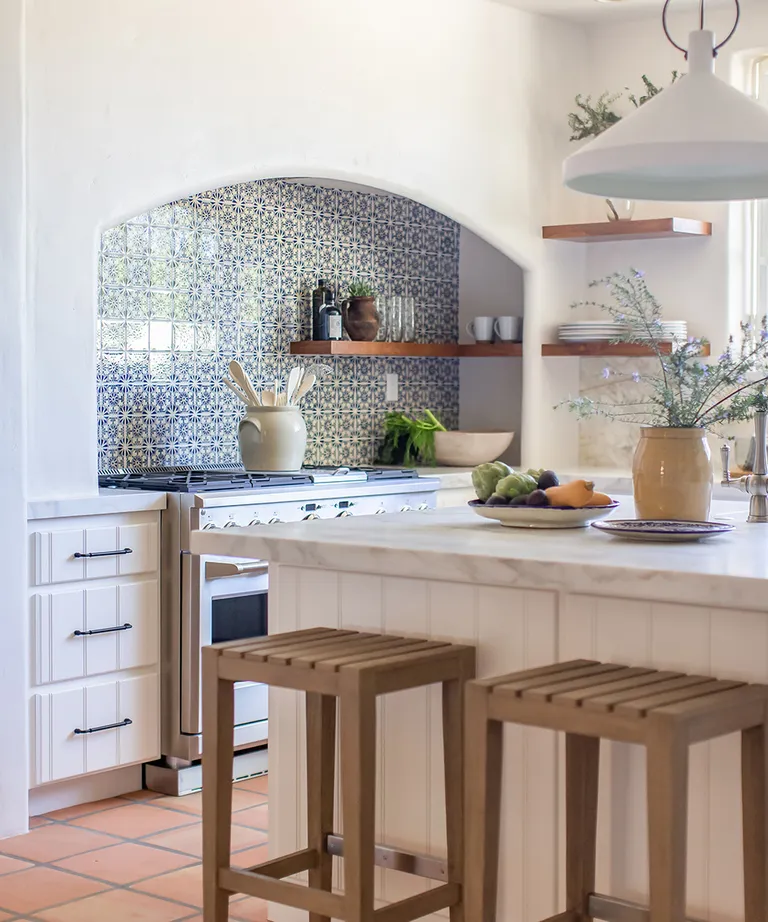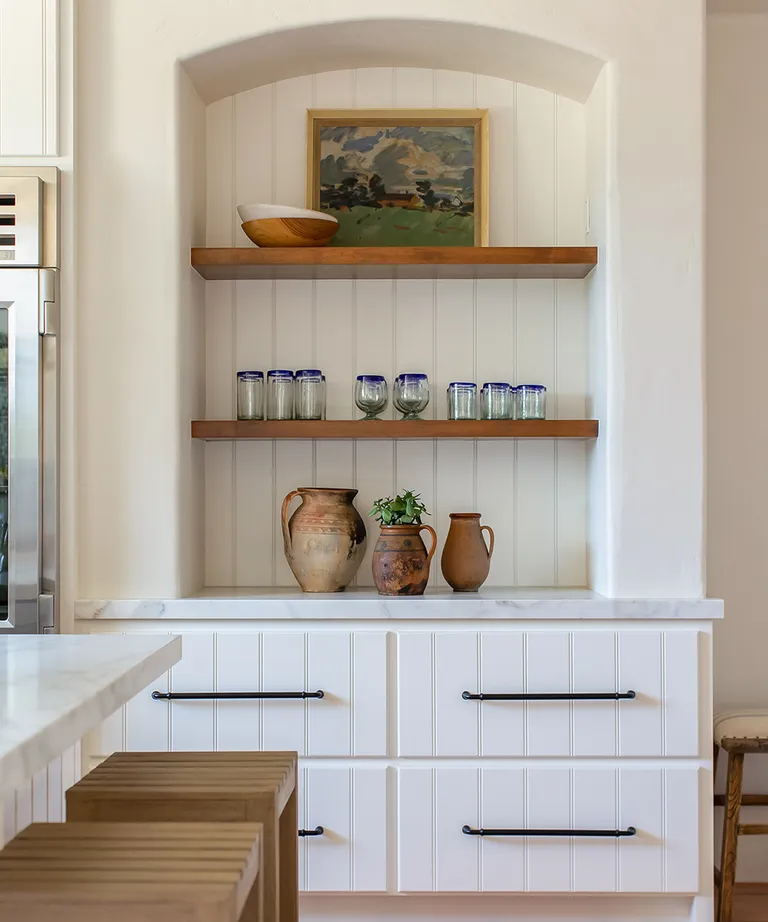 Get the Look: Coffee Mugs, Travel Mugs, Coasters, Serving Trays, Cutting Boards, Side Tables, Credenzas, Counter Stools, Bar Stools, Benches, Coffee Tables, Rugs.
HALLWAY
We wanted to infuse a soft, organic feel to the space that was inviting and cozy, yet clean and refined. Textures and neutrals worked well in the space, giving it a fresh look, but also grounding it with casual comfort. 'Simple yet significant' was our motto as we wanted the finishes and architecture to speak through the design. We enhanced the original design by incorporating moments that are inviting and beckon you to stay awhile.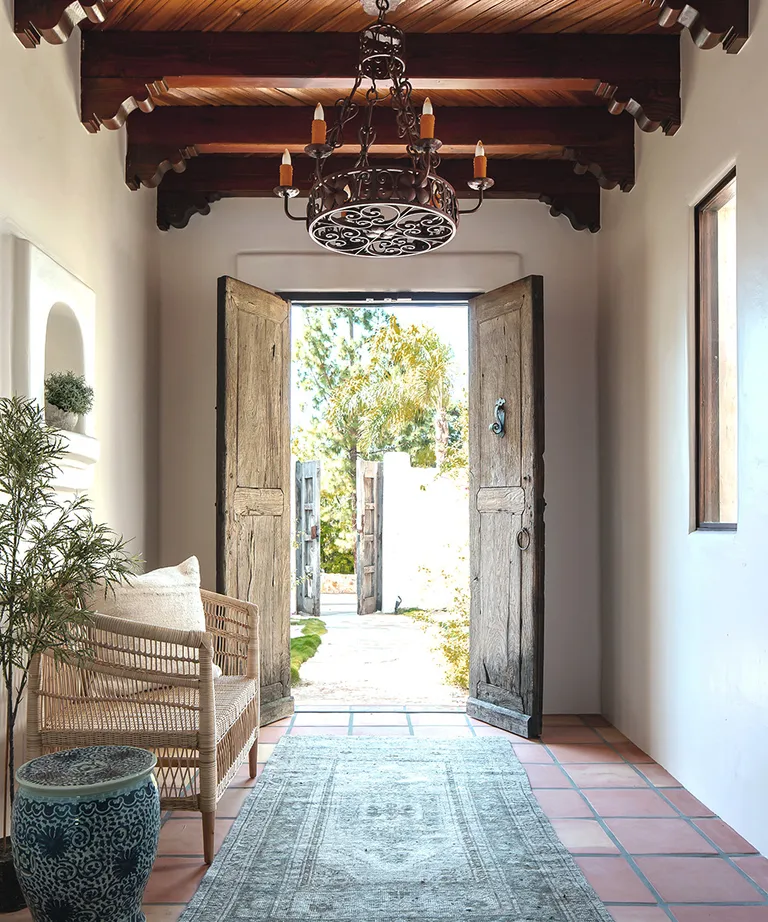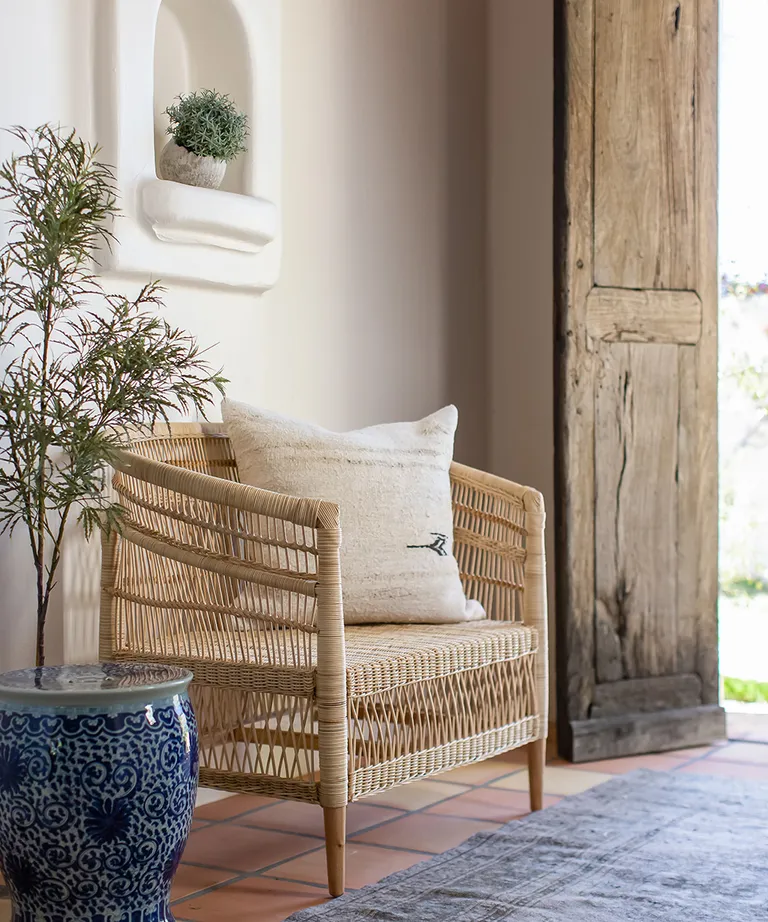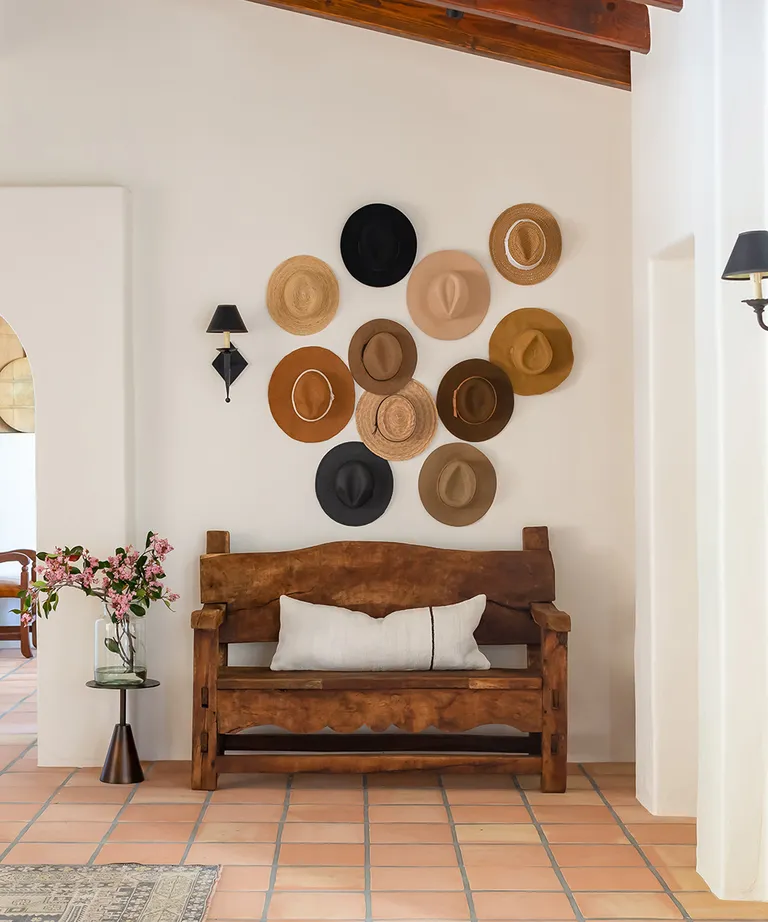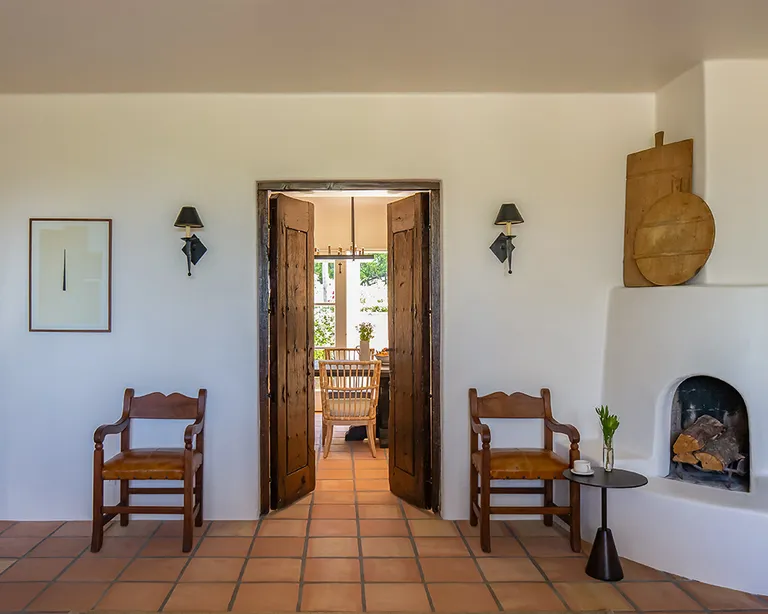 Get the look: Rugs, Floor Pillows, Throw Pillows, Floor Poufs, Rectangular Pillows, Side Tables, Blackout Curtains, Throw Blankets.
EXTERIOR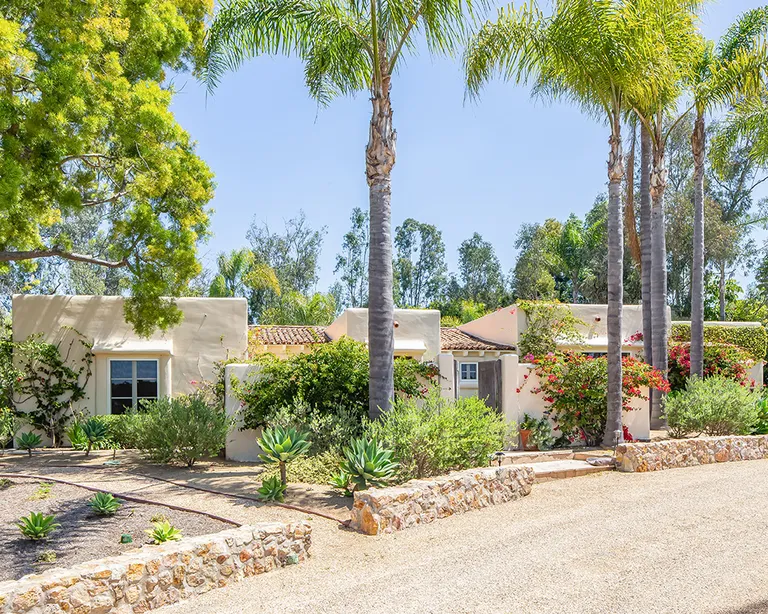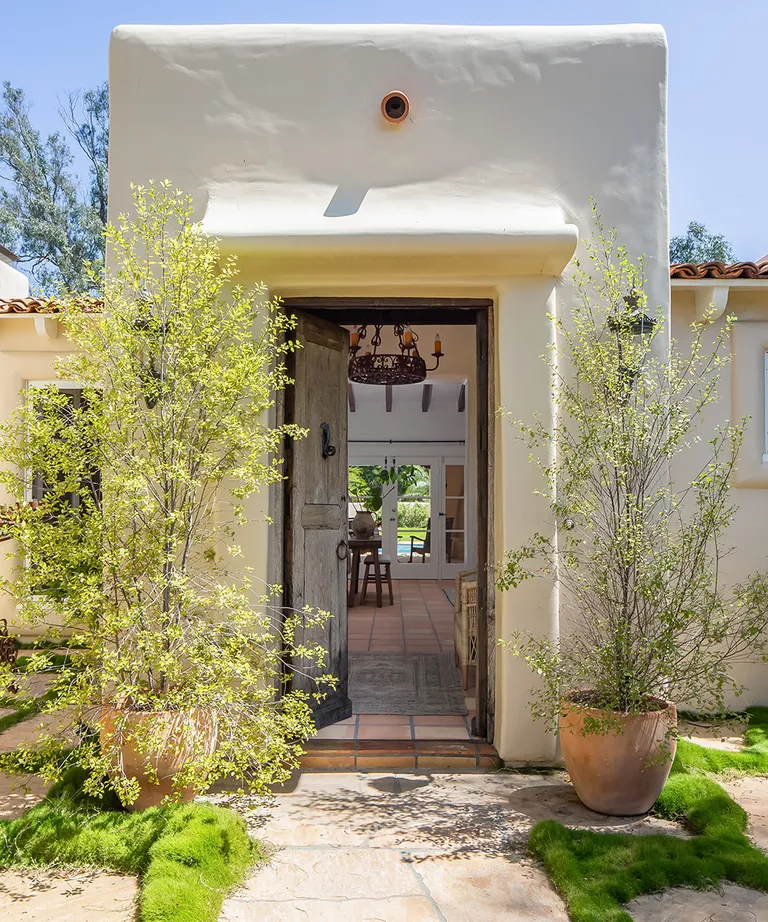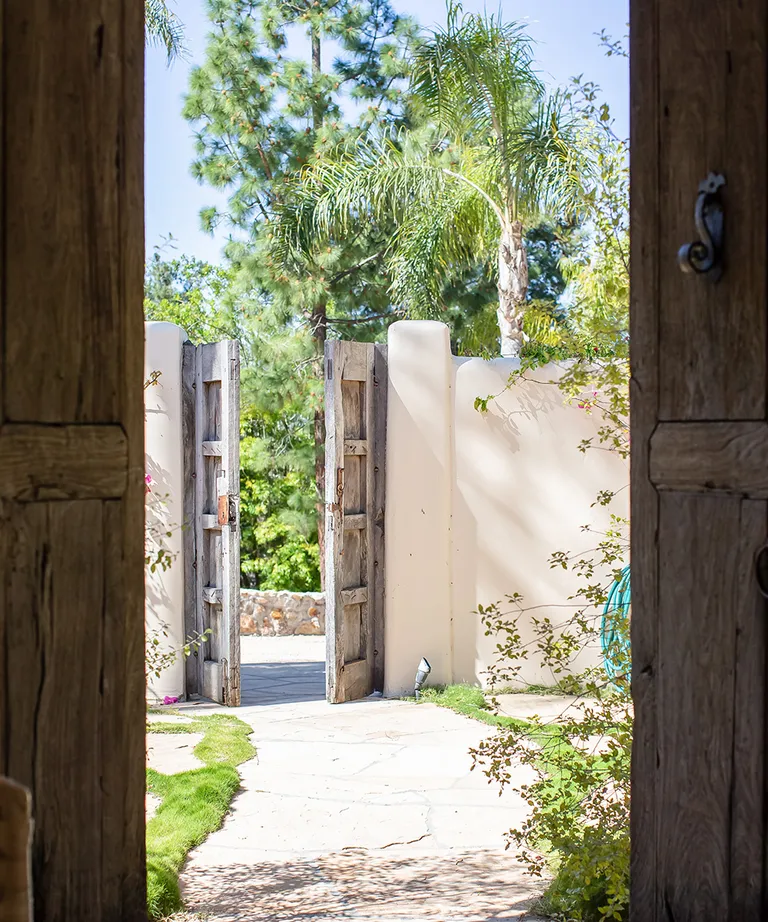 Photography/ Ryan Garvin
The post Design house: This Spanish-style home beautifully blends rustic design with modern elements appeared first on Ⲇⲅⲧⲉⲅⲉ⳽ⲧⲓⲛ🇬.