We showcase the 2020 fabric collections, which celebrate raw materials, organic textures, natural scenes, and crafts such as mark making and weaving.
2012 sees an abundance of colorful blooms in the form of beautiful, smaller-scale contemporary florals. New fabric designs feature a variety of flowers perfectly captured in spontaneous, fluid brush strokes.
'With design inspiration more accessible than ever before, we're seeing homeowner's tastes evolve and become braver. As we transition to 2020, this more confident approach to interiors has encouraged a step away from safe, muted tones of the past, in favor of expressionist trends that feature graphic prints and rich color palettes,' says Louisa Tratalos, Head of Brand, Arley House.
1. AHEAD OF THE CURVE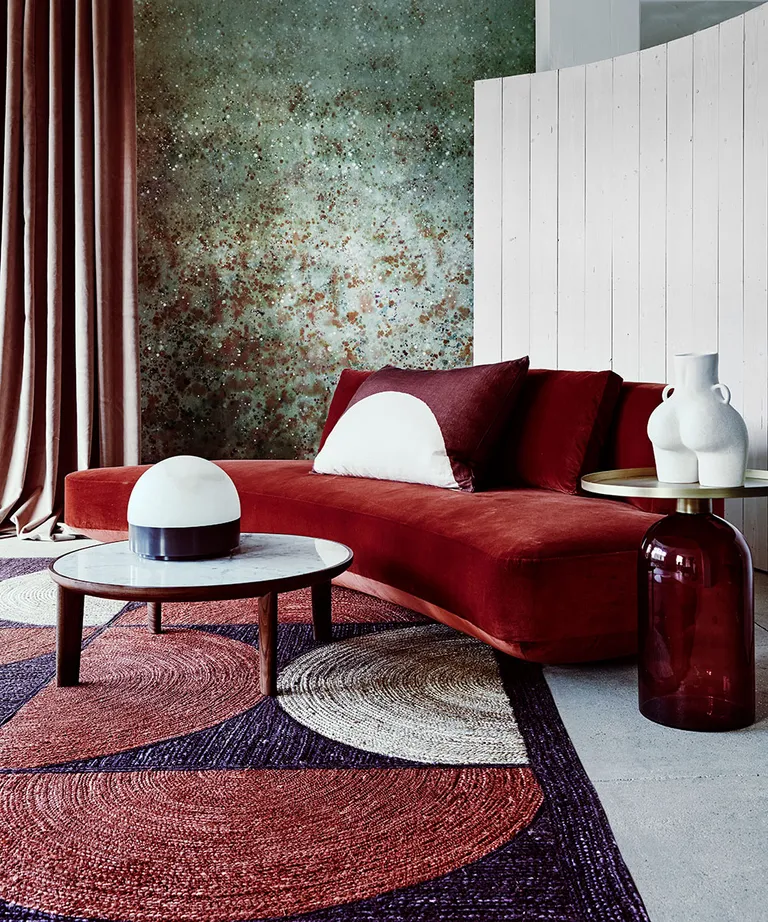 Get the look: Rugs, Floor Pillows, Throw Pillows, Rectangular Pillows, Side Tables, Coffee Tables, Throw Blankets, Coffee Mugs, Coasters, Serving Trays, Wall Hangings, Framed Prints.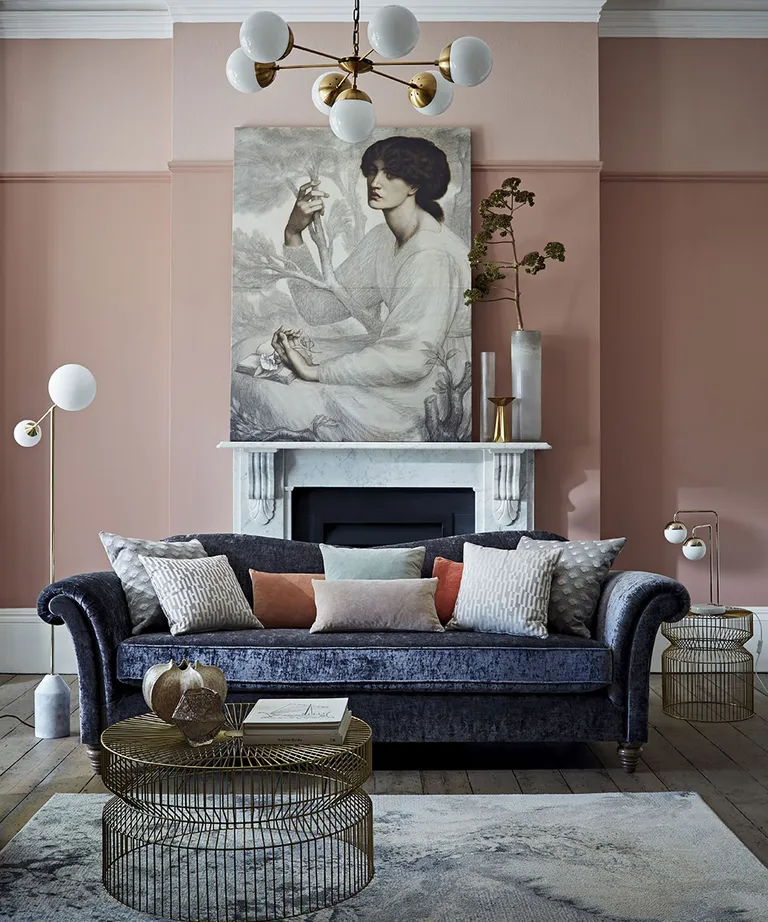 Sweeping lines, tactile surfaces, and deep tones of copper and red combine to create a deliciously warm and cocooning interior, with contrasting textures and a touch of glamour. Rich, plush velvets are certainly here to stay. 'Matte velvets in solid colors tend to be most popular, however, this is being quickly followed by the more classic textured velvet finish that offers a look that's full of character and charm,' explains Jo Butters, Creative Designer, Parker Knoll.
2. RAW WEAVES
With pronounced warps and wefts, these stubby fabrics in rustic checks and bouclés resemble cloth cut from an artisan weaver's loom.
3. THE ARTIST'S MARK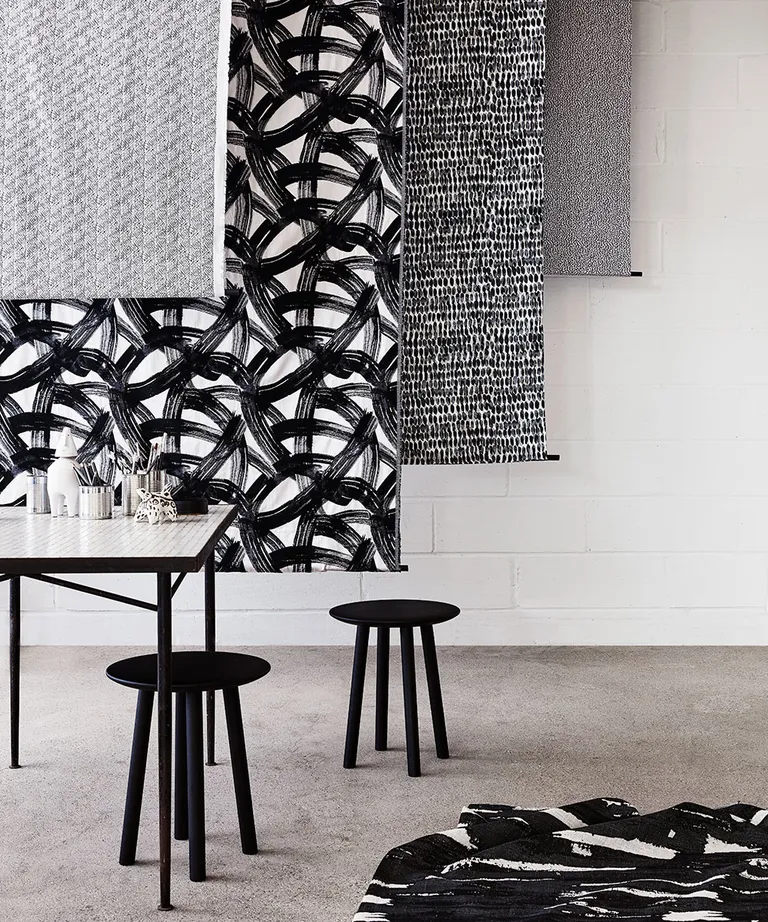 Loose brushstrokes, playful daubs and block prints on fabric in a strong monochrome palette bring sophistication and simplicity to interiors.
4. WILD FLOWERS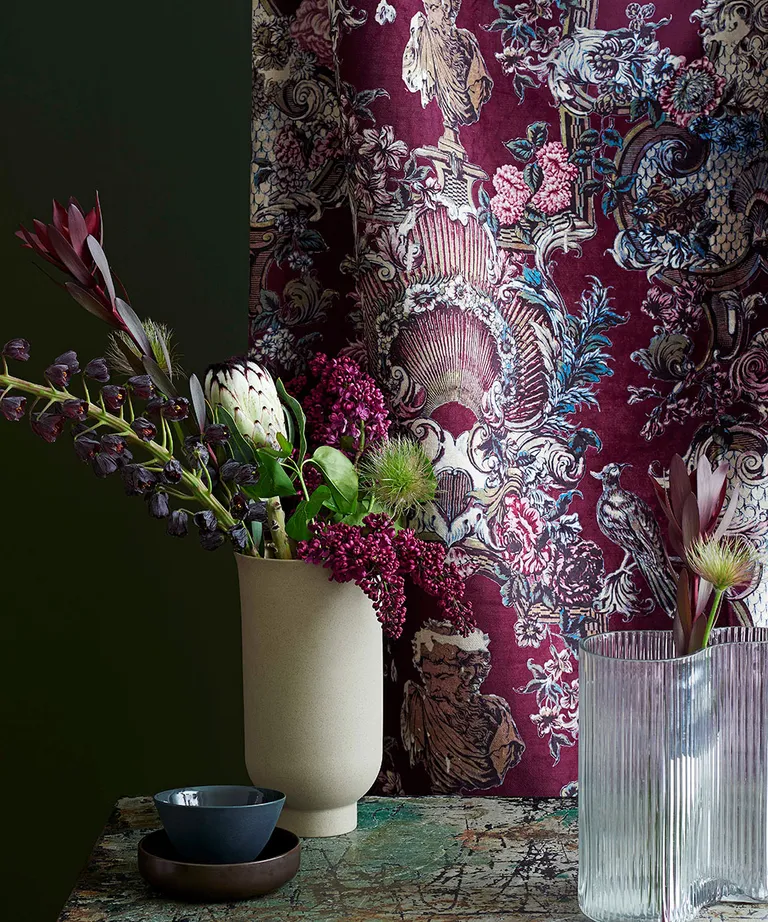 20% Off Everything – Shop the Sale >>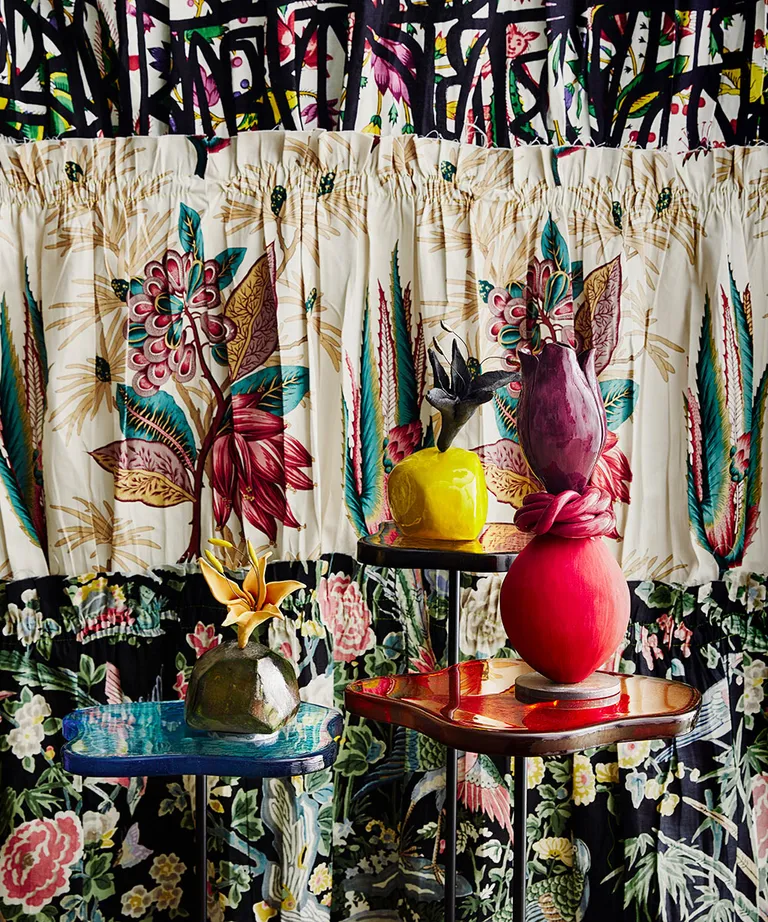 Celebrate exuberant floral prints in lush colour combinations.
'In particular, florals take a moodier turn across fabric design, with a fixation on dark heritage blooms that create an air of faded grandeur. Bold, dramatic blooms are perfect for those looking to make a statement; by utilizing a floral motif in a darker palette throughout one's upholstery, an injection of personality is achieved without it looking overly chintzy,' enthuses Louisa Tratalos, Head of Brand, Arley House.
5. MELLOW YELLOW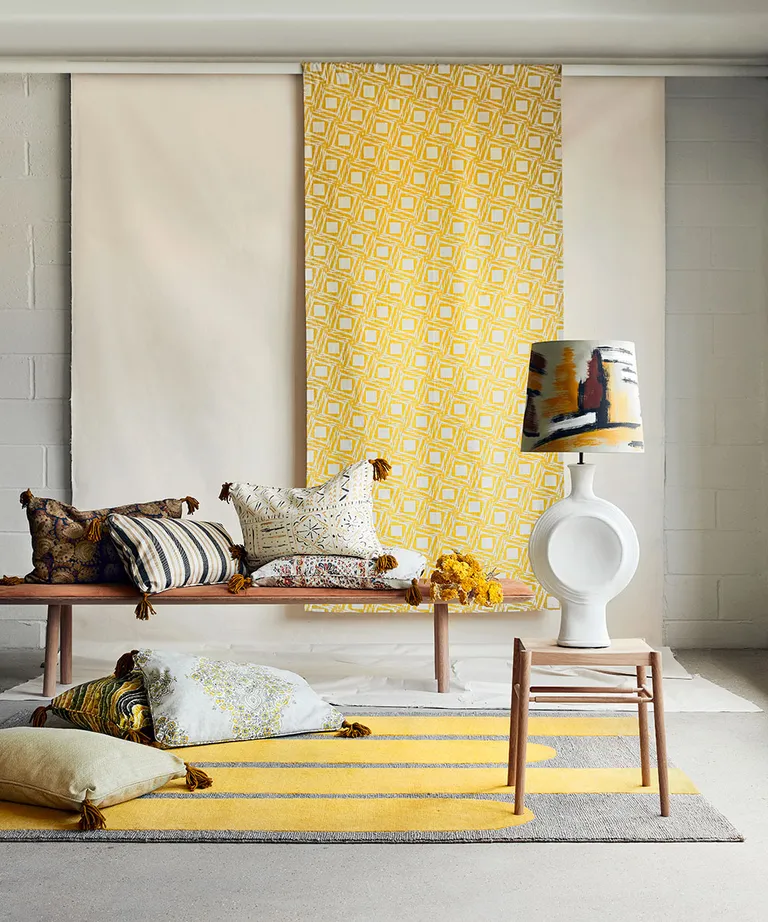 Muted earthy yellow ochre – a pigment used since prehistoric times –contrasts beautifully with neutral charcoals and greys, and works with blond wood for an alluring mid-century vibe.
6. DREAM WEAVER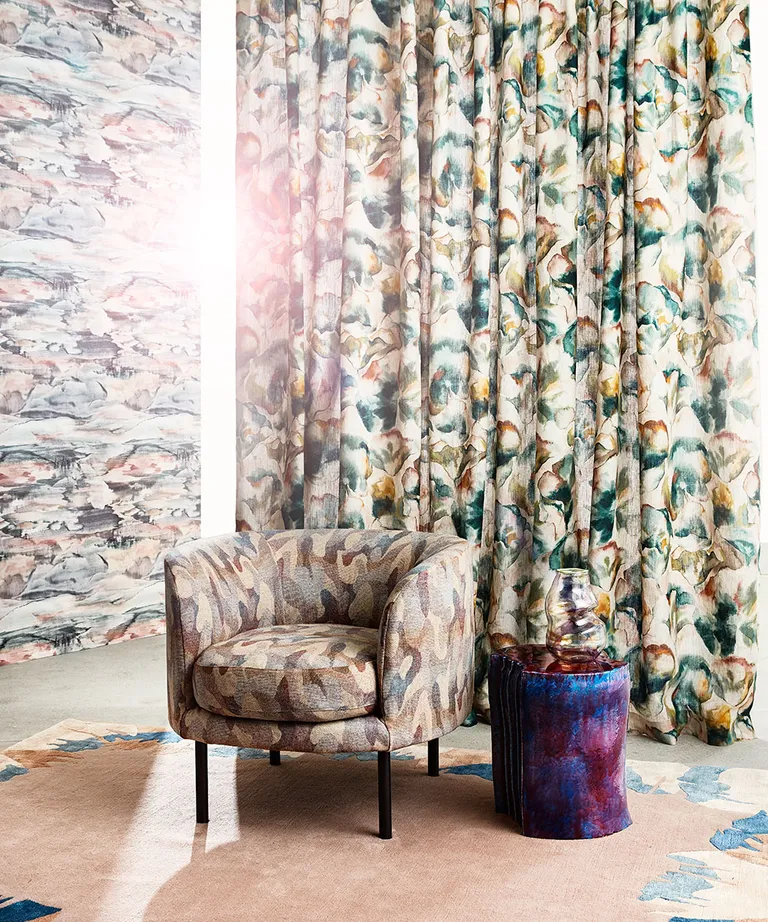 Abstract motifs and designs resembling misty landscapes, plus sumptuous textures and soothing sunset tones create a slightly surreal mood for a relaxing interior.
7. RICH TAPESTRIES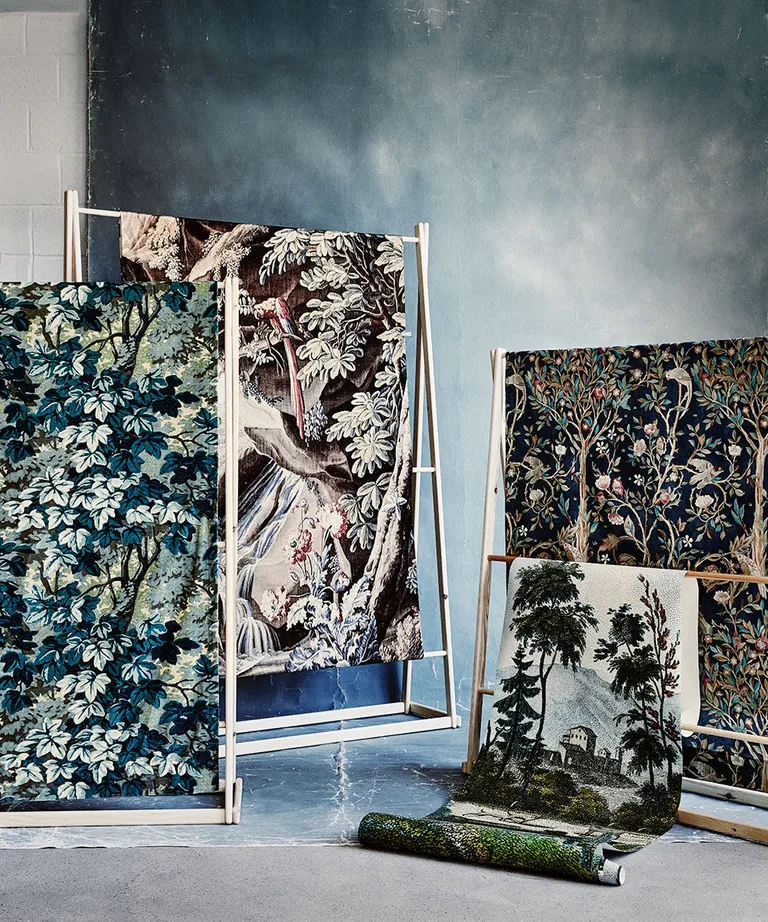 Idyllic pastoral scenes and stylised flora and fauna designs bring an established, traditional edge to interiors, and a dreamy reflection of the natural world.
8. EATHY HUES AND NATURAL TEXTURES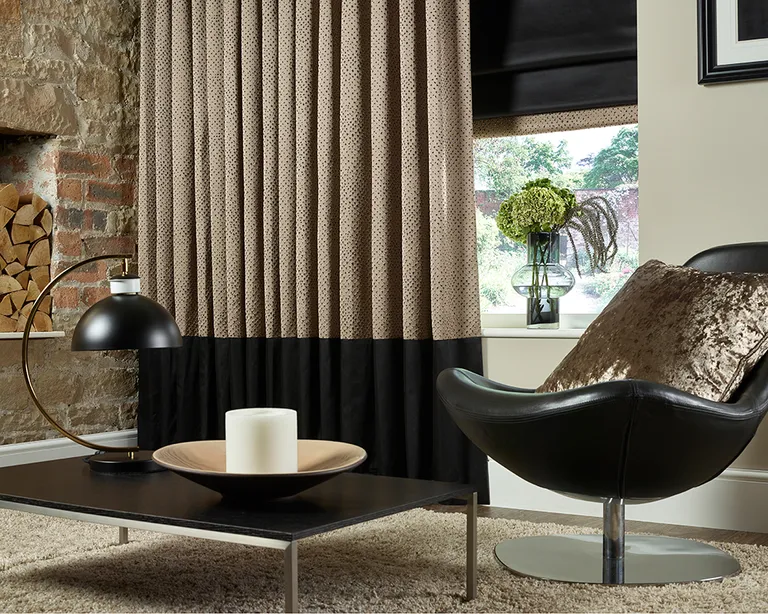 'The most influential interior design and trade fairs across Europe this year saw a huge array of earthy hues and natural textures across soft furnishings, upholstery, and flooring. These trade shows often display key trends for the coming years, so it's to note that these trends won't be disappearing anytime soon. That being said, this trend is arguably timeless; think raw silks, cotton linens, boucles, wools, and heavy weaves in tones such as taupes, creams, browns, and greys. Selecting these finishes in curtains and blinds delivers a sophisticated and classic end result guaranteed to create room envy,' says Alexandra Jones at Couture Living.
9. EMBROIDERED WEAVES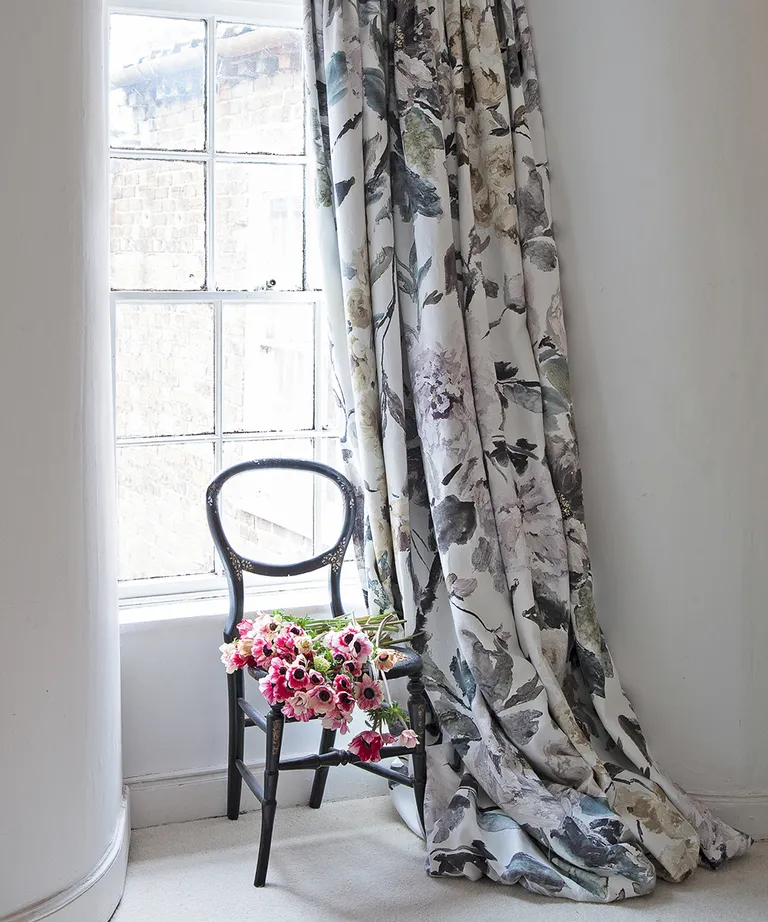 'The art of embroidery has been around for decades, but 2020 is seeing a strong comeback for this traditional technique. Embroidery patterns come in an array of designs and styles from all fabric suppliers, but this year's trend is heavily focused on bohemian and romantic designs; think florals and delicate organic patterns in feminine color palettes. Embroidery can be found in an arrangement of fabrics such as linen, velvets, wool, and so on. Selecting a detailed embroidered design on an item such as a roman blind where the pattern can be aptly displayed can provide a show-stopping feature piece,' explains Alexandra Jones at Couture Living.
The post Fabric trends 2020 –the colors, patterns, and materials to use appeared first on Ⲇⲅⲧⲉⲅⲉ⳽ⲧⲓⲛ🇬.